Covid-19 epidemic becomes complicated and dangerous, threatening people's health. Facing this situation, the demand for medical supplies, especially medical masks meeting antibacterial standards is high.
Recently, the factory of Ecom Net Investment Holding Company has had to increase its operation at full capacity to meet the requirements of huge export orders from all over the world. Simultaneously, responsibility for domestic consumers requires manufacturers to provide high-quality medical mask products in the fight against the Covid-19 epidemic.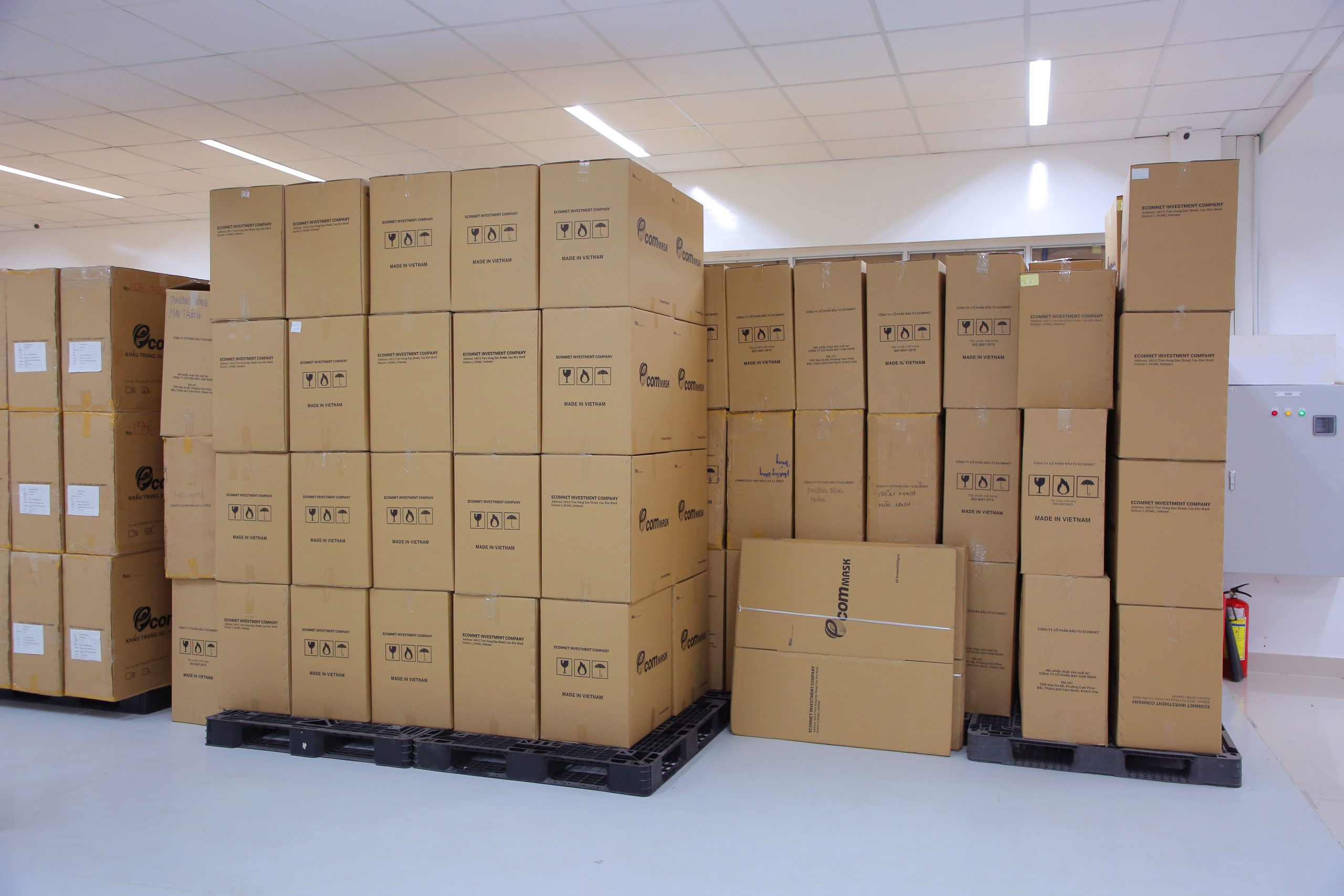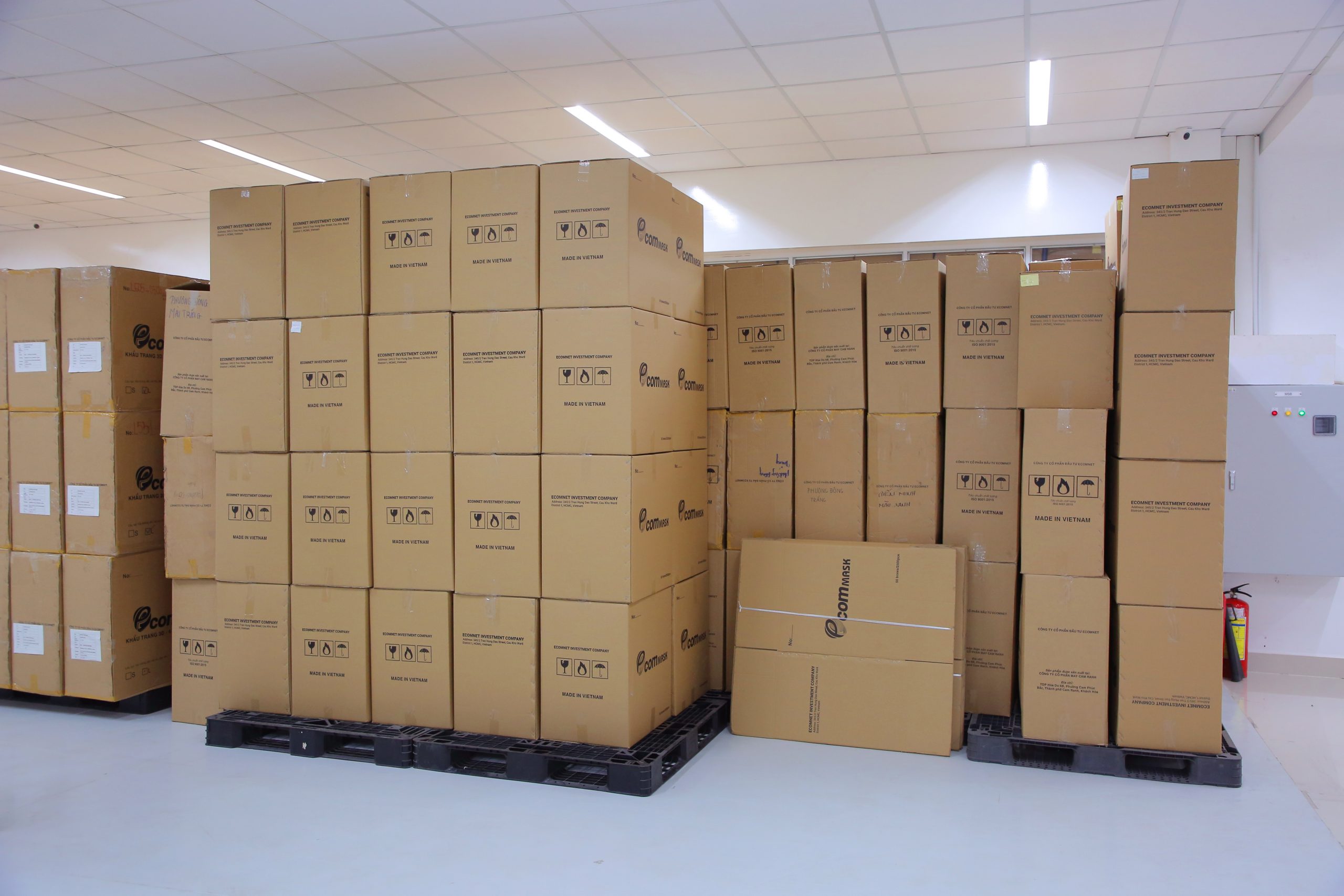 The factory of Ecom Net has increased its operating capacity for 3 consecutive shifts every single day with the aim of not only maintaining orders but also ensuring the strictest production standards.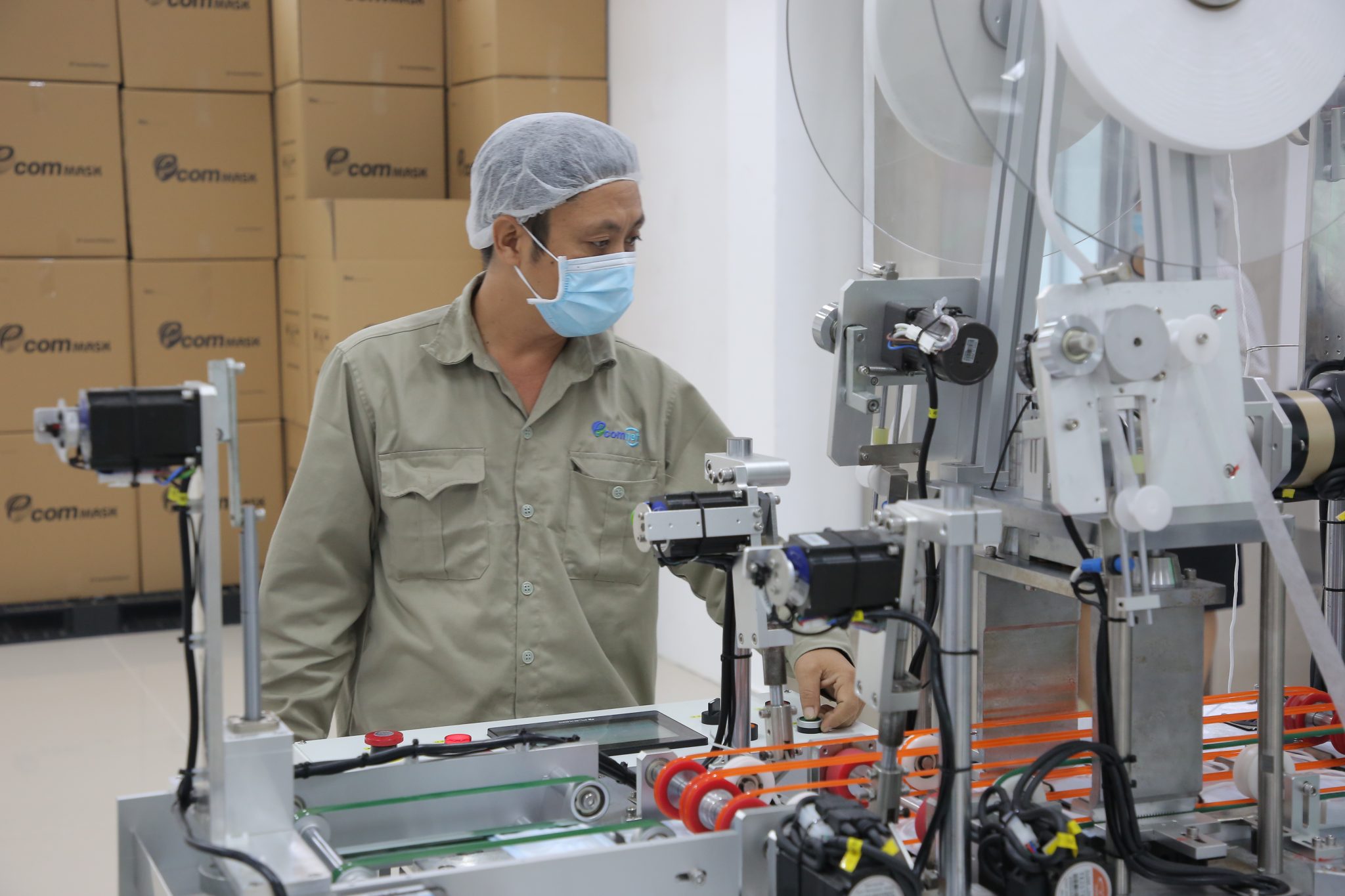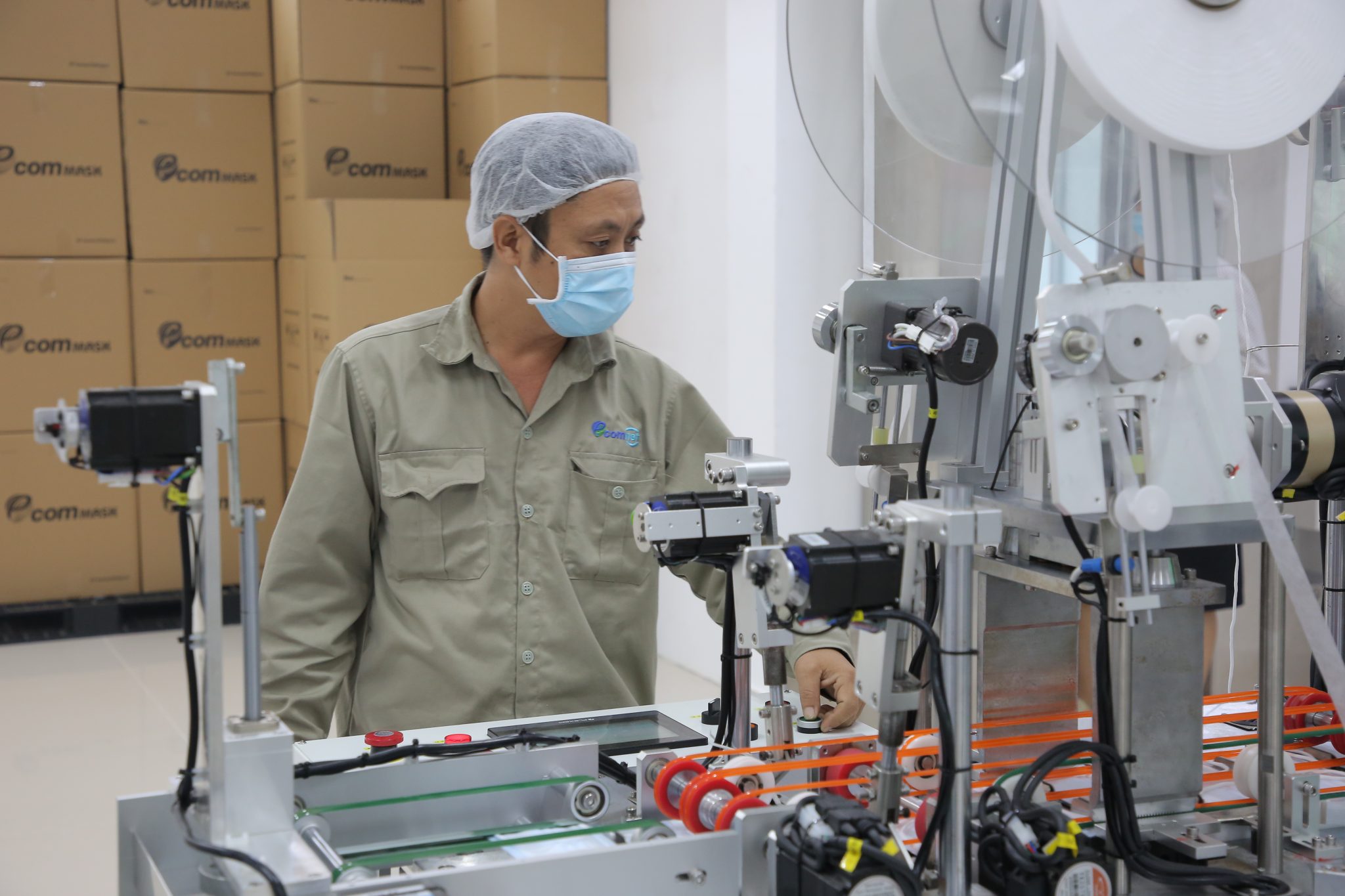 Mr. Phan Ngoc Son- Ecom Net's technician
The factory of Ecom Net has increased its operating capacity for 3 consecutive shifts every single day to promptly produce the best quality masks. Although the working process is very hard, everyone told each other to try their best because there are a lot of people in need of high-quality products.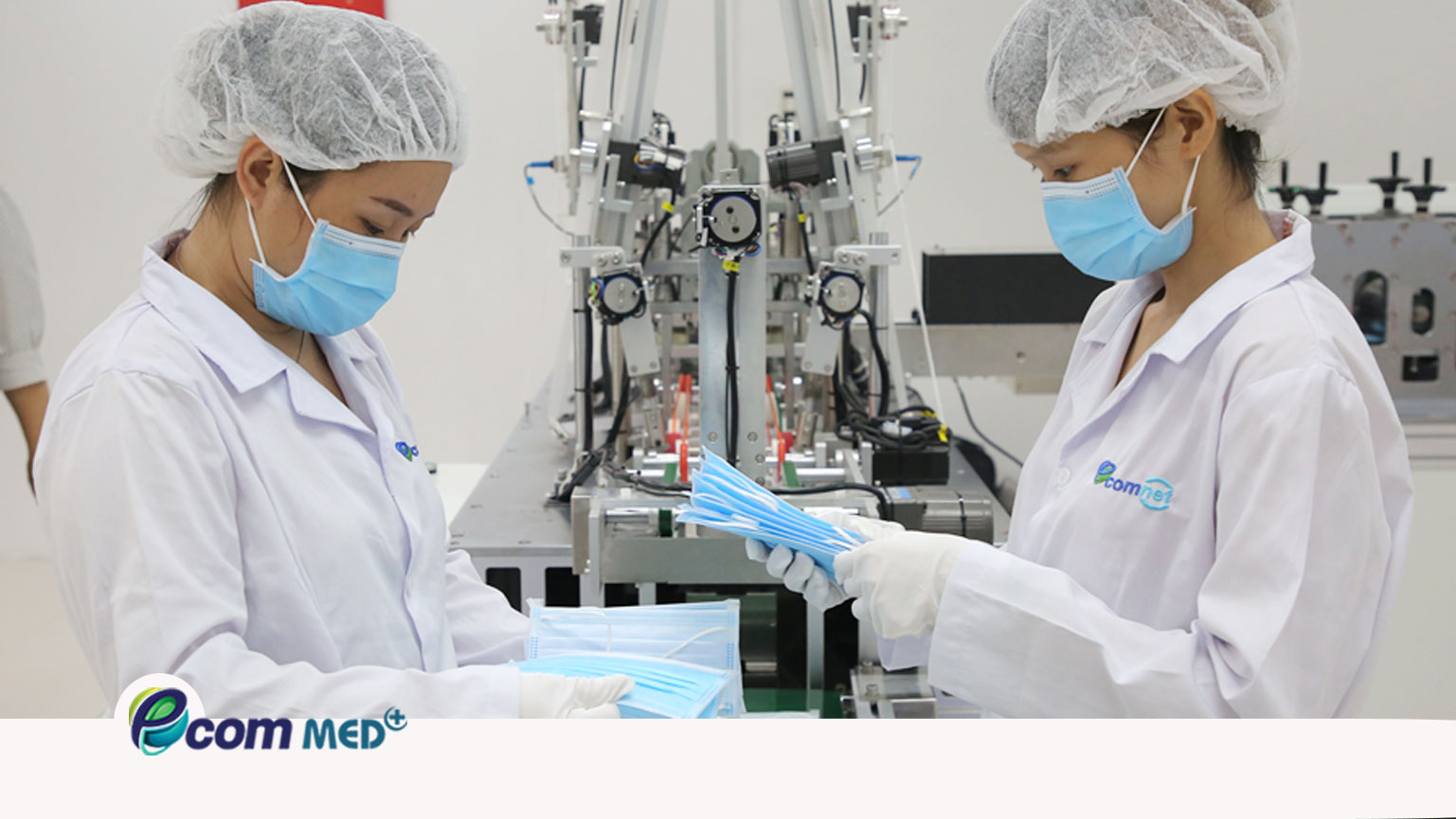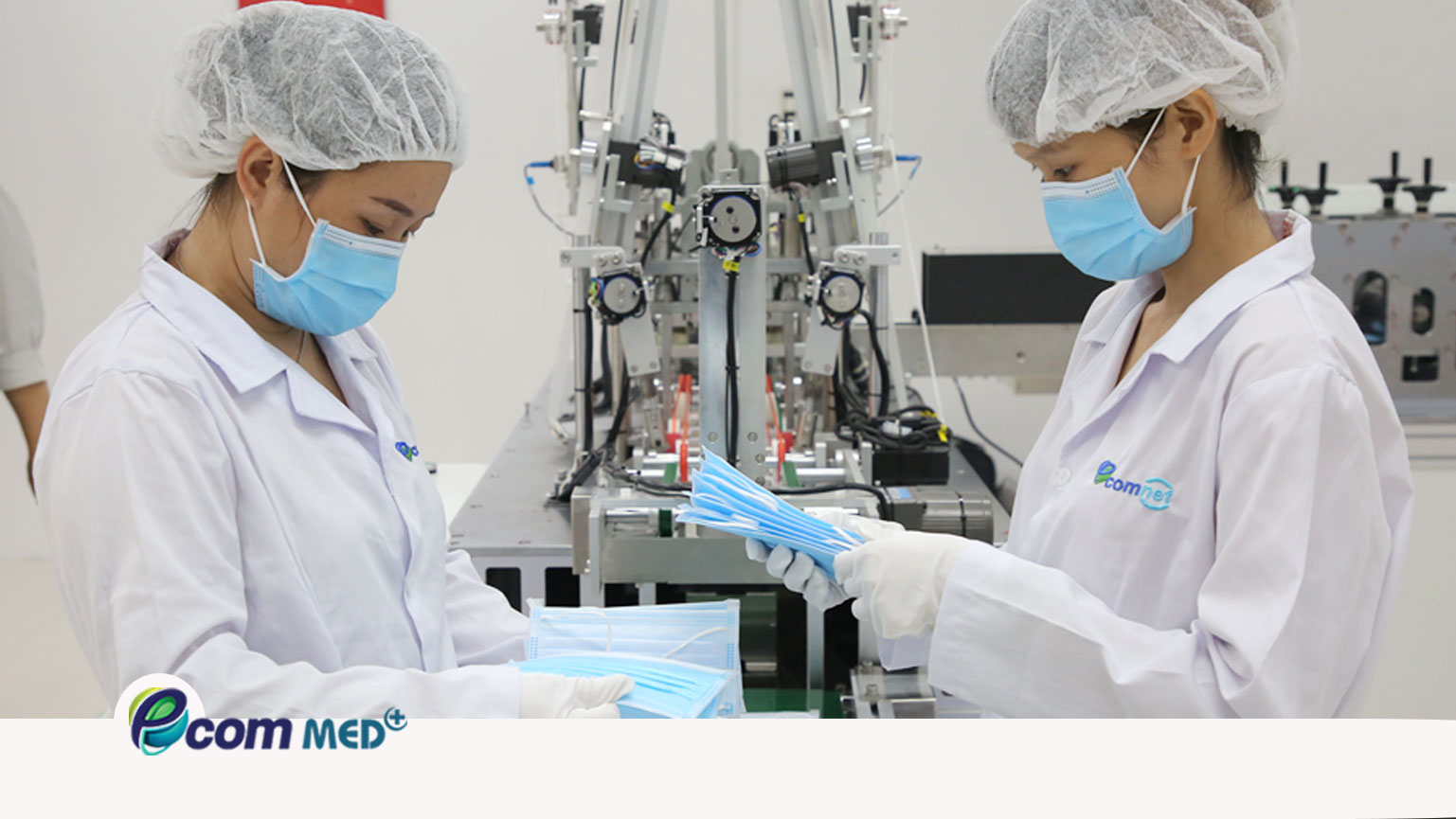 Ms. Chau Kim Chi- Worker
I'm a packing worker. The stitching of the embryo mask and attaching ear loop are all automatically made to avoid human contact, ensuring product safety. We are allowed to contact the product directly only when double-checking and packing. However, we must wear protective clothing and glovers very carefully to ensure that the product reaches the customer in the safest and most perfect way, without any defects or damage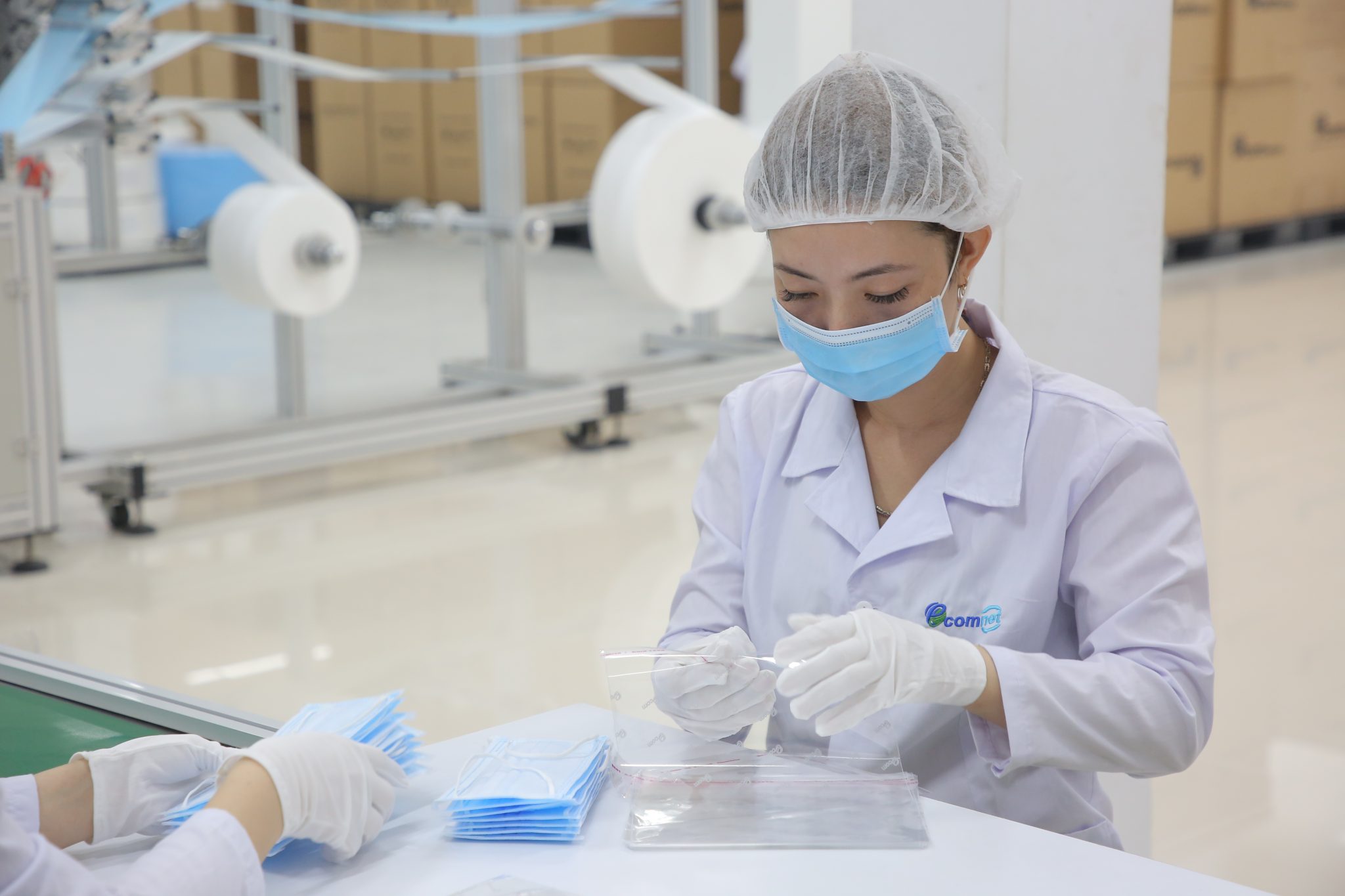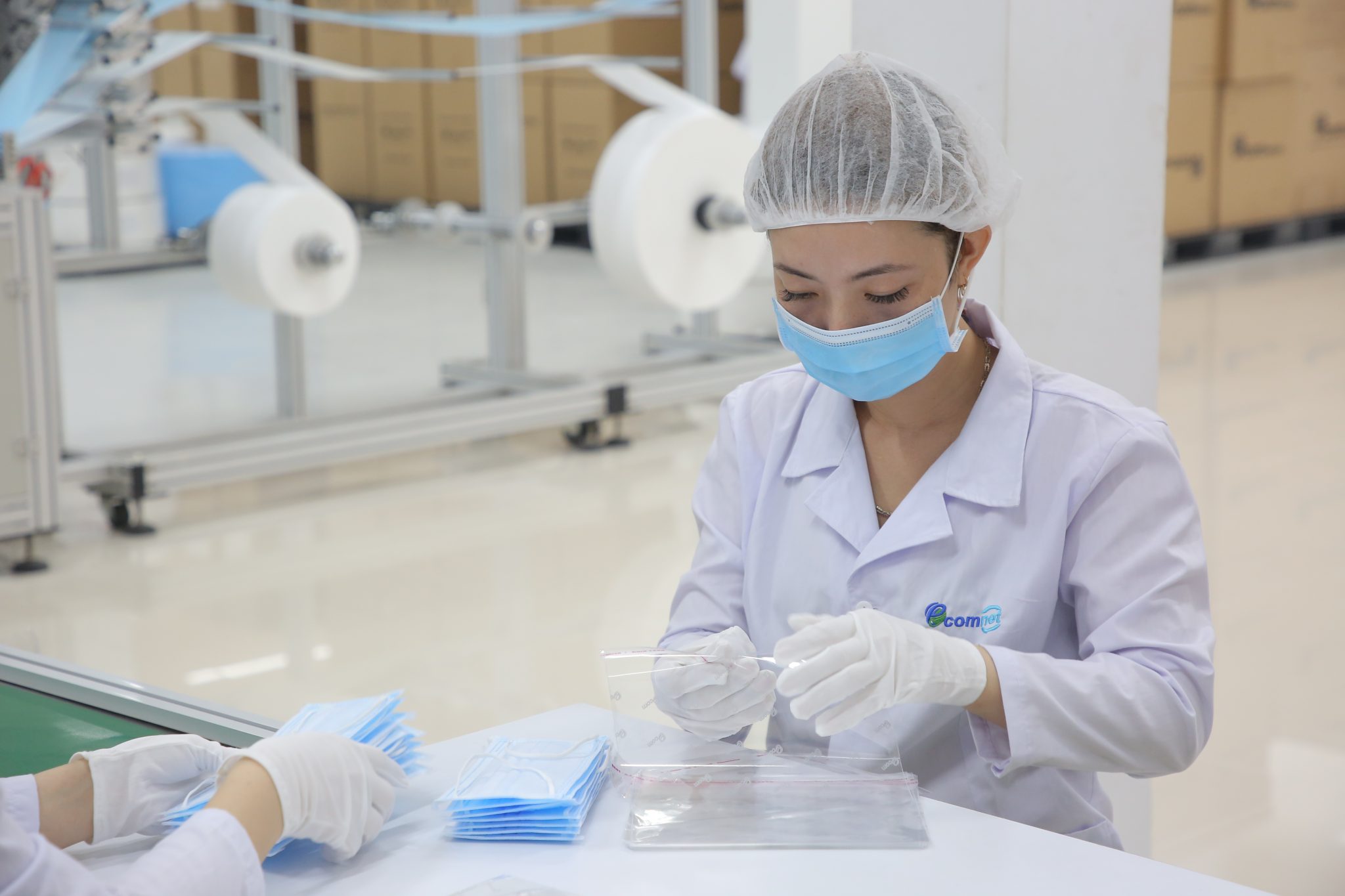 Ms. Phan My Hang – Group leader
The working environment is awesome. The production process complies with the strictest safety regulations. My family and relative are absolutely satisfied with my company's product.
Mr. Tran Van Long – CEO of Ecom Net Investment Holding Company deeply thanked customers, partners, distributors for joining together to bring standard medical mask products to consumers.
I would like to send special thanks to the officers and workers for working hard, silently contributing their effort to fulfill the mission of joining hands with the community in the fight against Covid-19.
Ecom Net workers unanimously determined to spread the slogan "Ecom Net – Join hands to repel epidemics". In addition, we would like to spread the message of responsibility, endeavor to produce and bring the best quality products to consumers in this epidemic stage.