Ecom Med Face Shield Non Removable
Reusable faceshield. Protection against droplet, smog, pollen, automobile exhausted, dust, haze.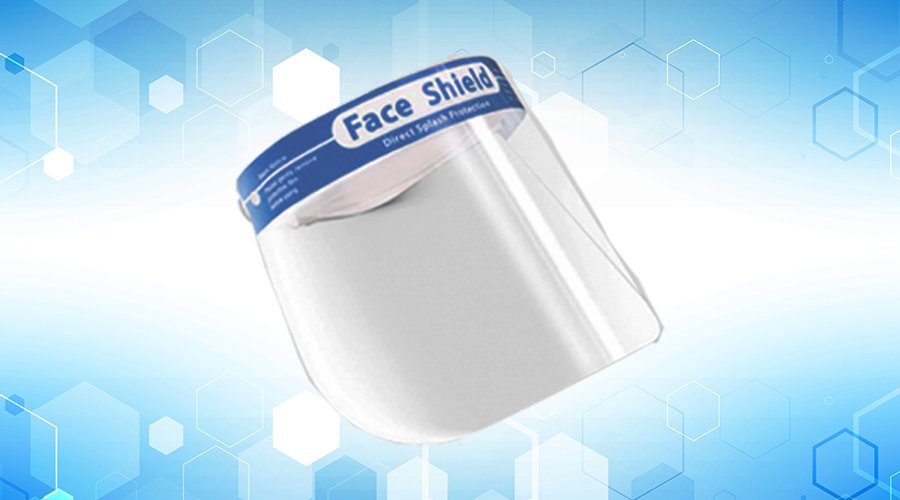 Certificate:
ISO 13485, ISO 9001-2005
FDA registration
Feature:
Soft foam strip cushions against the forehead
Soft elastic headband helps provide a secure, comfortable fit
Product details:
1. Front face shield: 
Imported polymer film
Two – side protective PE films
Provides unrestricted visibility
2. Upper shell:
3. Headband:
Headband 1: curves round head with elastic foam band for versatile sizing
Headband 2: connecting with front face shield
4. Forehead Band: 
Able to provide a secure, custom fit.
Application:
Protection against droplet, smog, pollen, automobile exhausted, dust, haze
Packing:
10pcs/bag, 300pcs/ Carton
Carton size (60*36*51) cm
Gross Weight: 11.5 kg
Shelf life:
Boby: 2 years from the date of manufacture
Front visor: 2 months from the date of use
1. Peel off the protective films before usage
2. Adjust the laces to fit user's head circumference
3. Easy clean and sterilize with alcohol, disinfected solution, soap, boiling water, or specialized sterilization machine
4. Wipe the surface with soft cloth or tissue to avoid scratching the PET film
5. Adjust the front shield film perpendicular to user's view
Store at cool and dry place
Flyer link:
Full Specification Link: