Ecom Med – Vietnam PPE OEM Manufacturer
Ecom Med is a professional outsourcer for major brands around the world. With its professionalism and prestige, many of the world's major partners have trusted to choose the processing of disposable personal protective medical equipment (PPE) at Ecom Med's factory.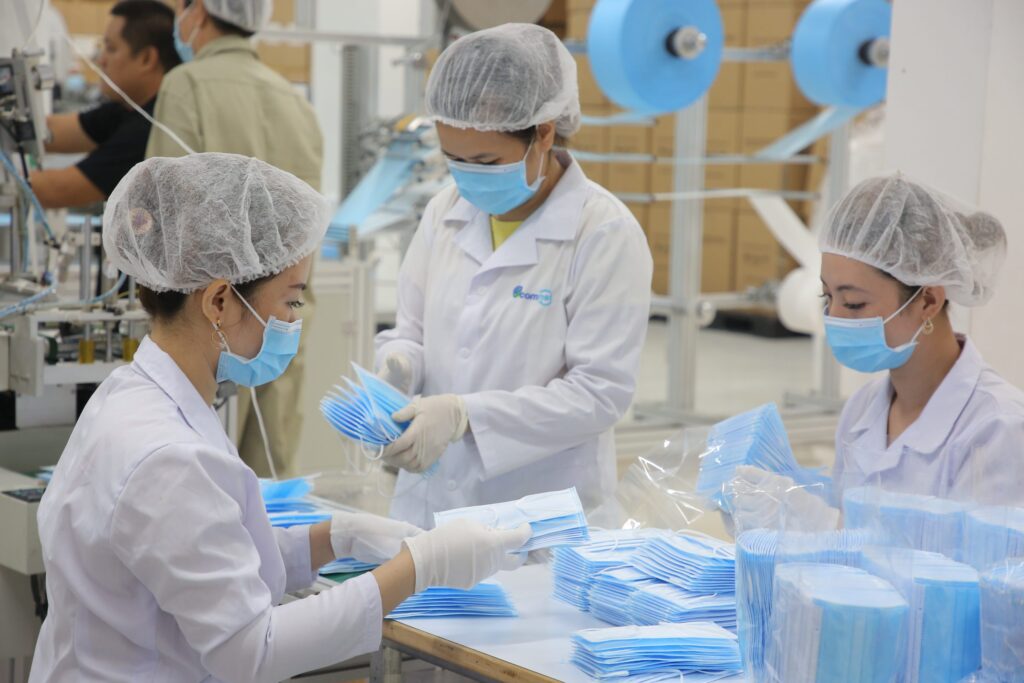 Most of demand of PPE products from customers will be met at Ecom Med.
We have an in-house design team in Vietnam and the United States that provide design and consultant service for packaging, suitable for brand identity of your Company.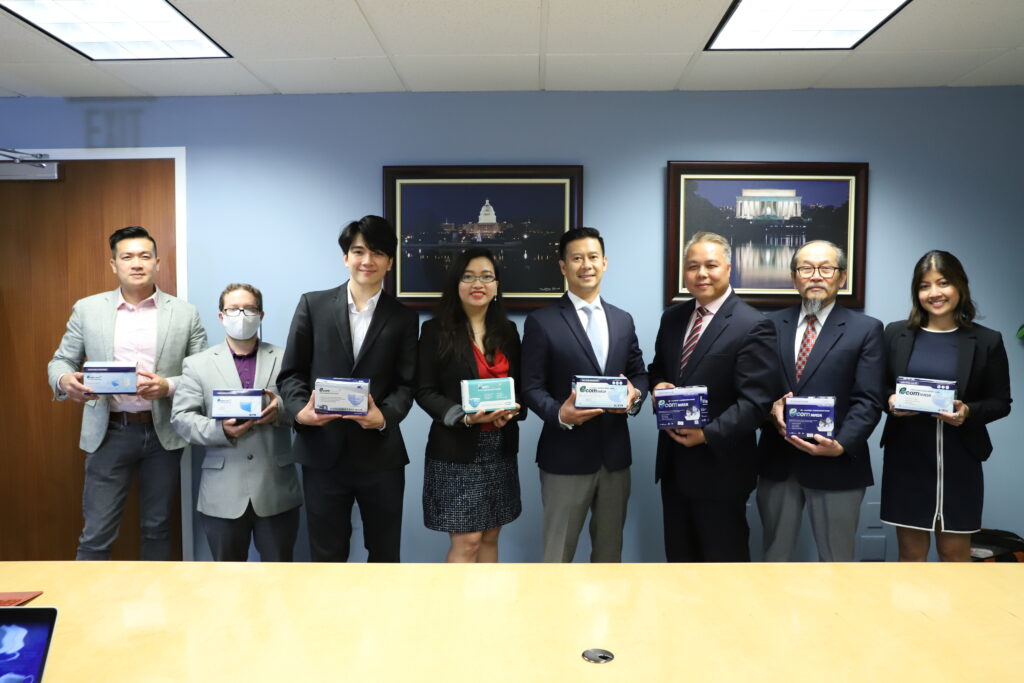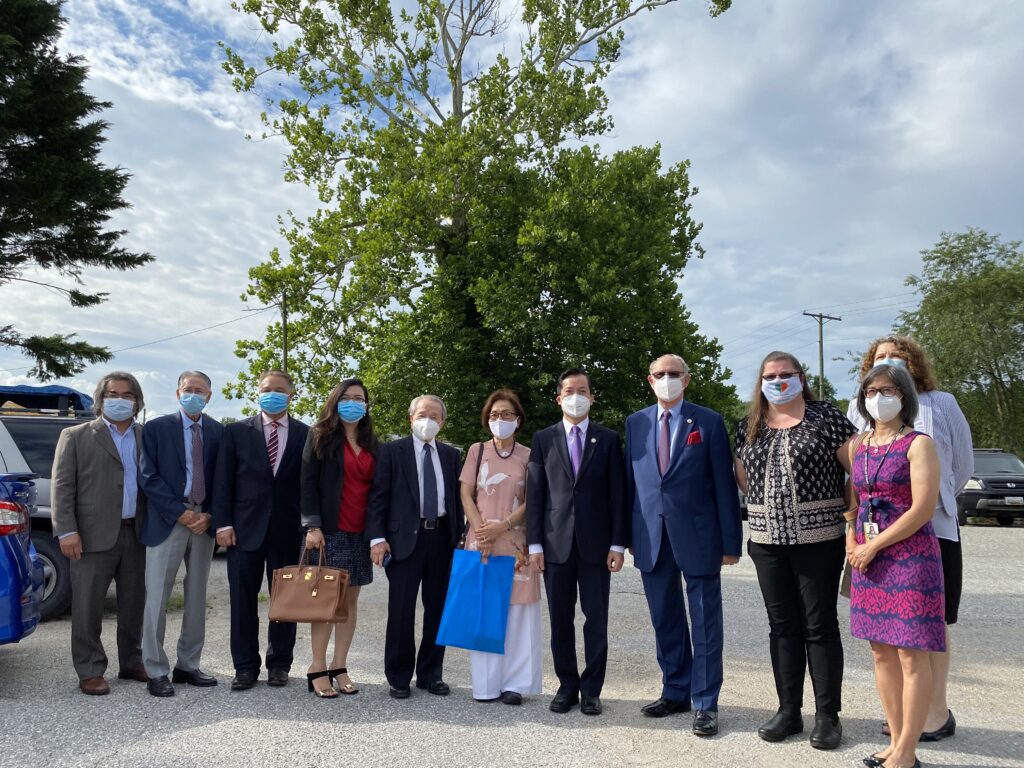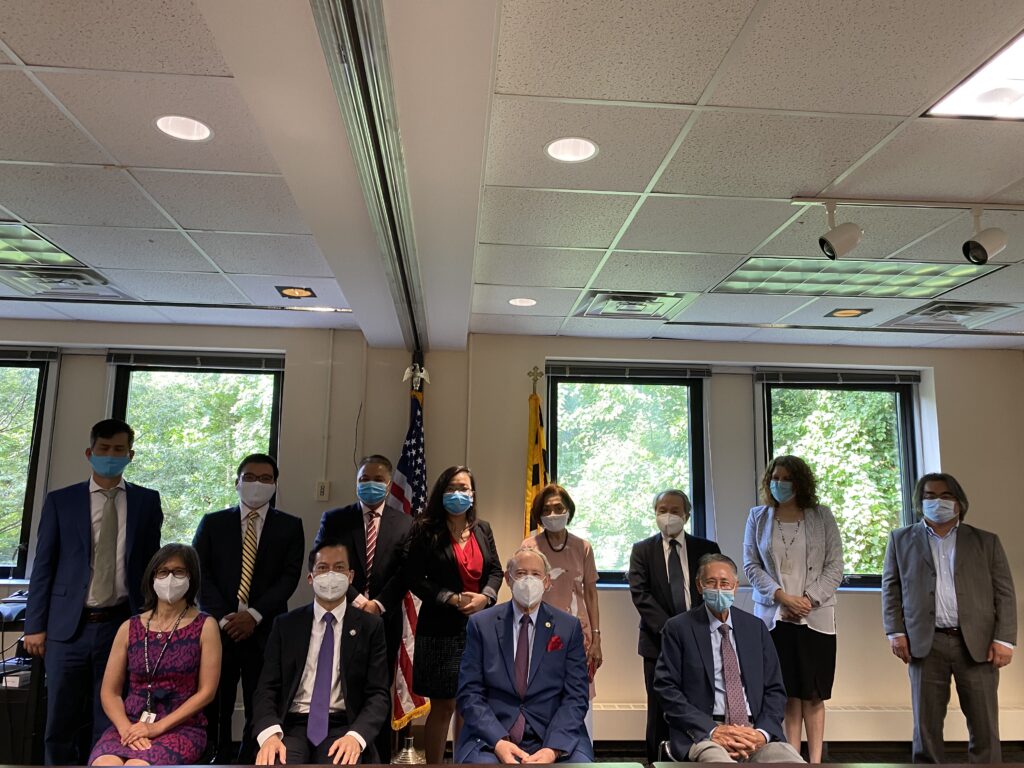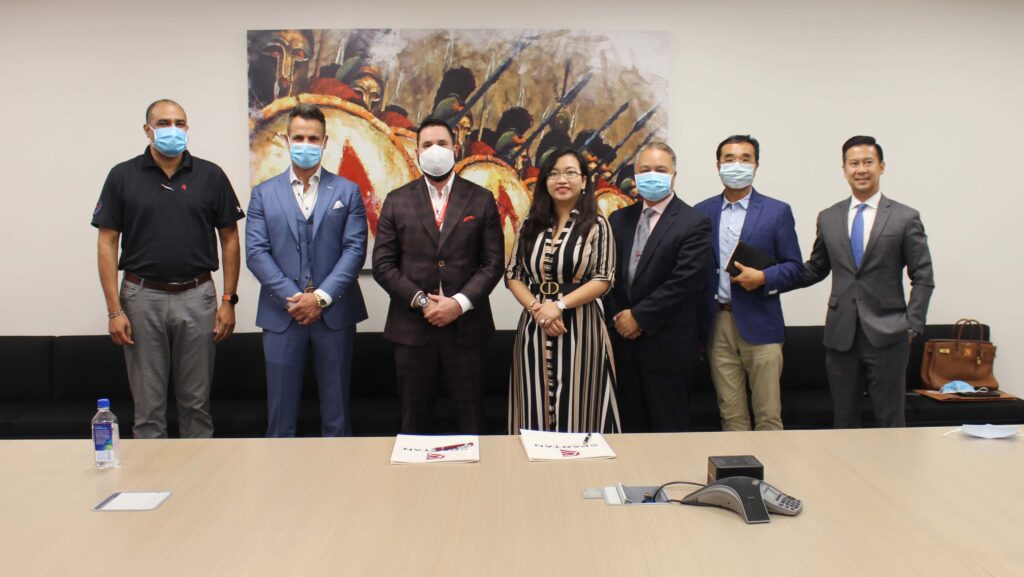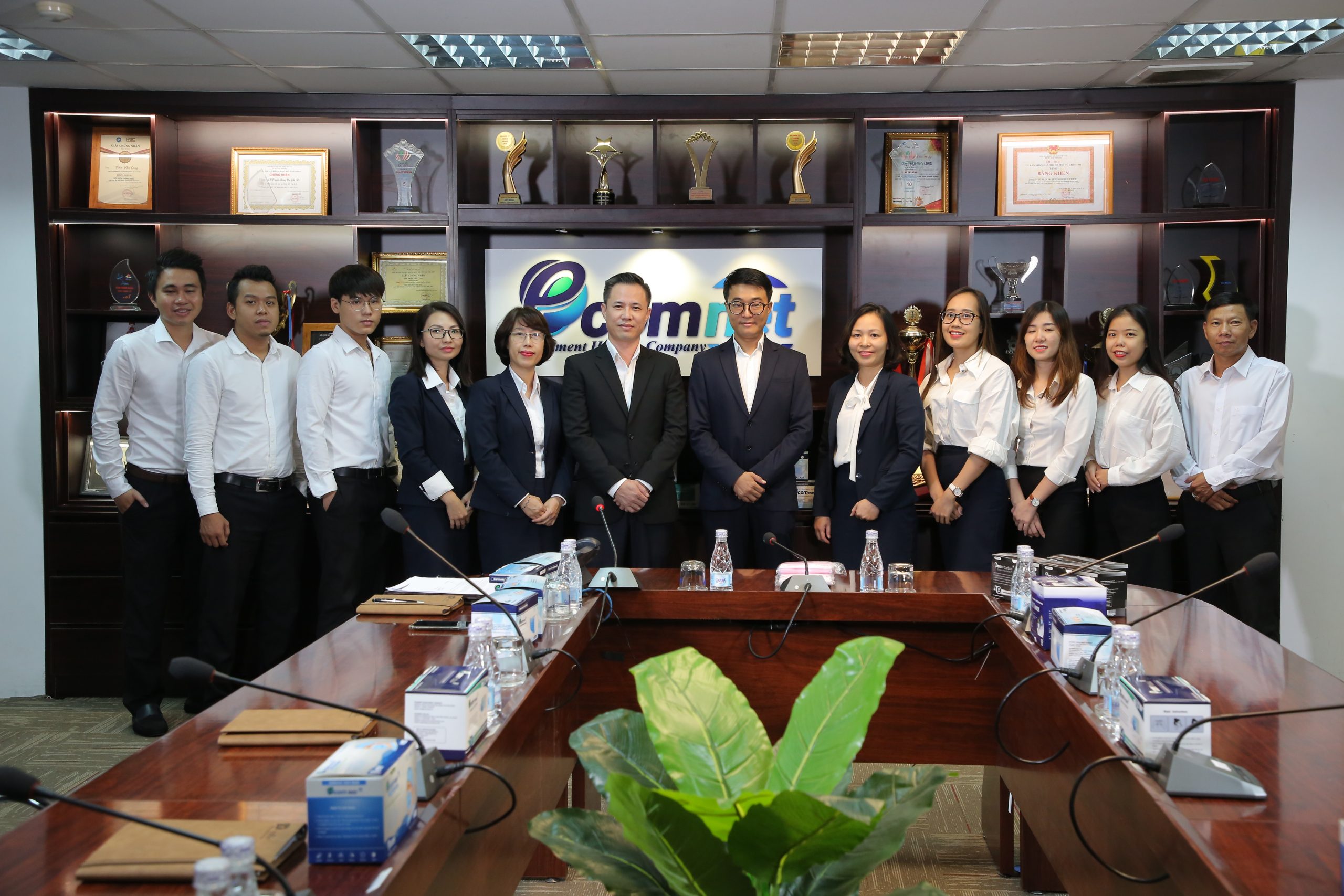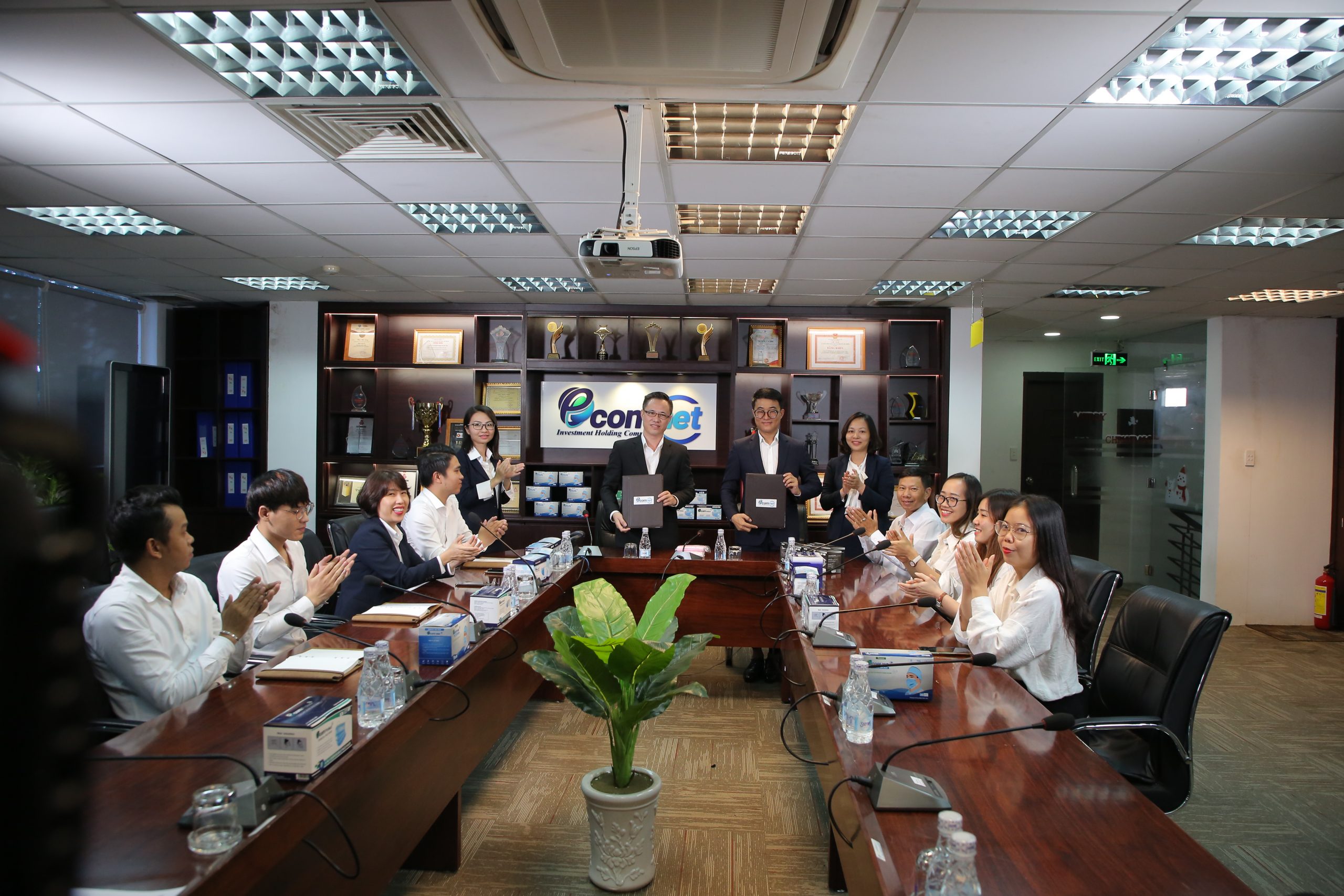 Our logistic team will support with customs procedures related to the import and export of goods,… Support international logistics issues to help customers save costs, transport goods swiftly and efficiently.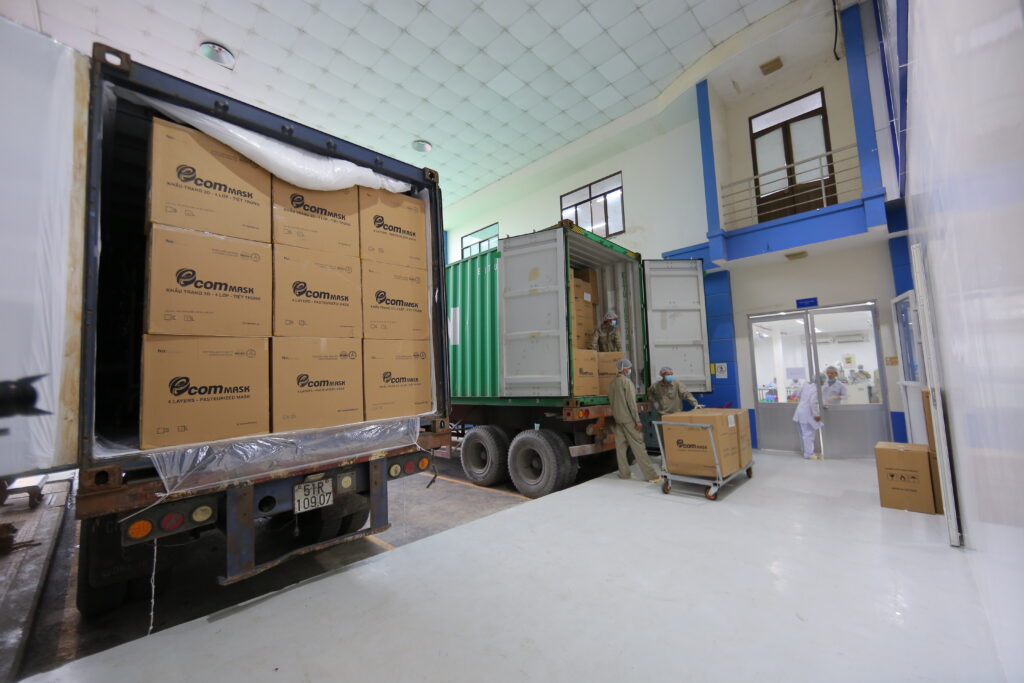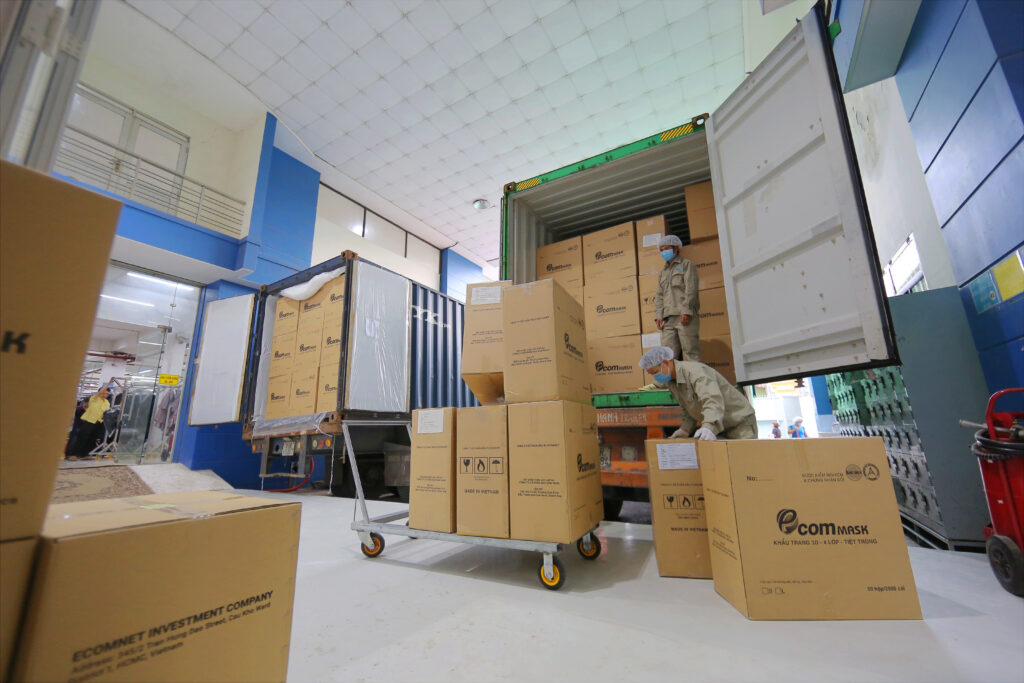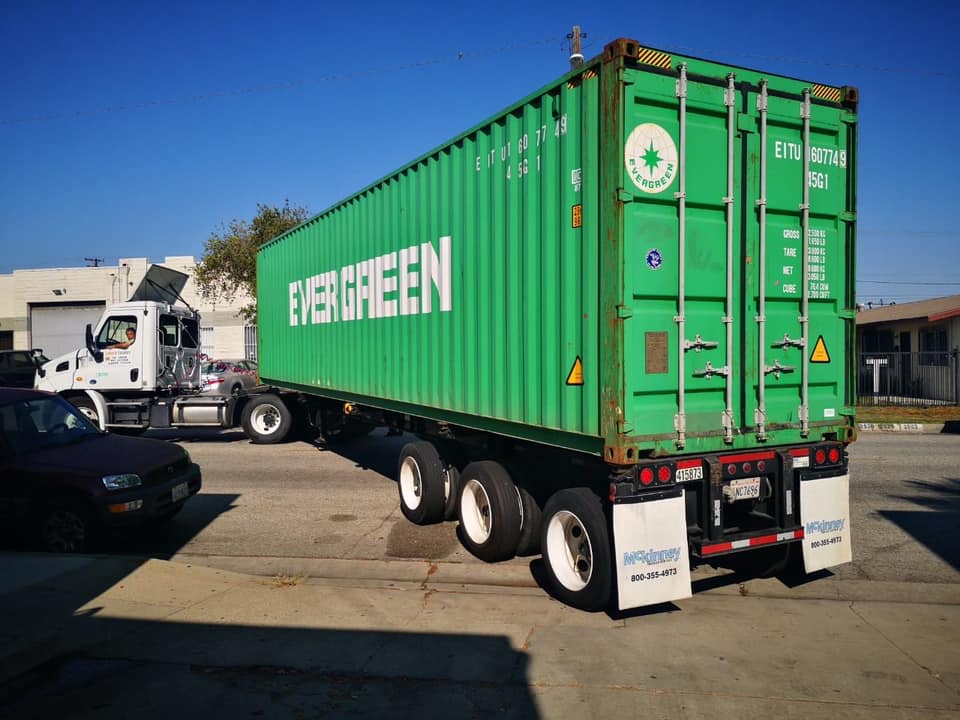 Our experienced R&D engineers always provide ultimate support to customers in researching and improving products to suit the unique needs of each market, each specific customer.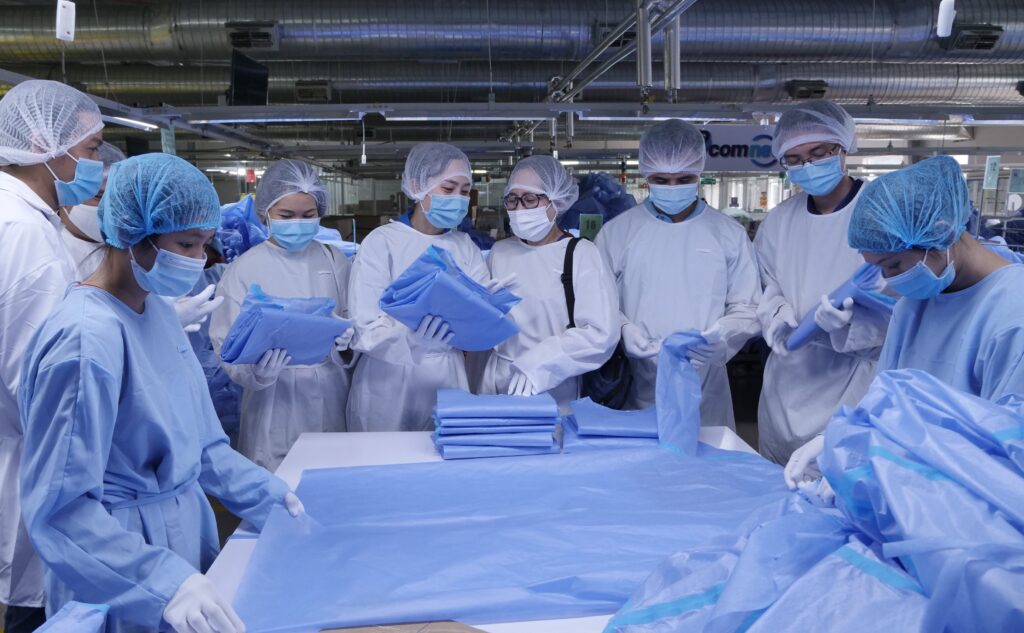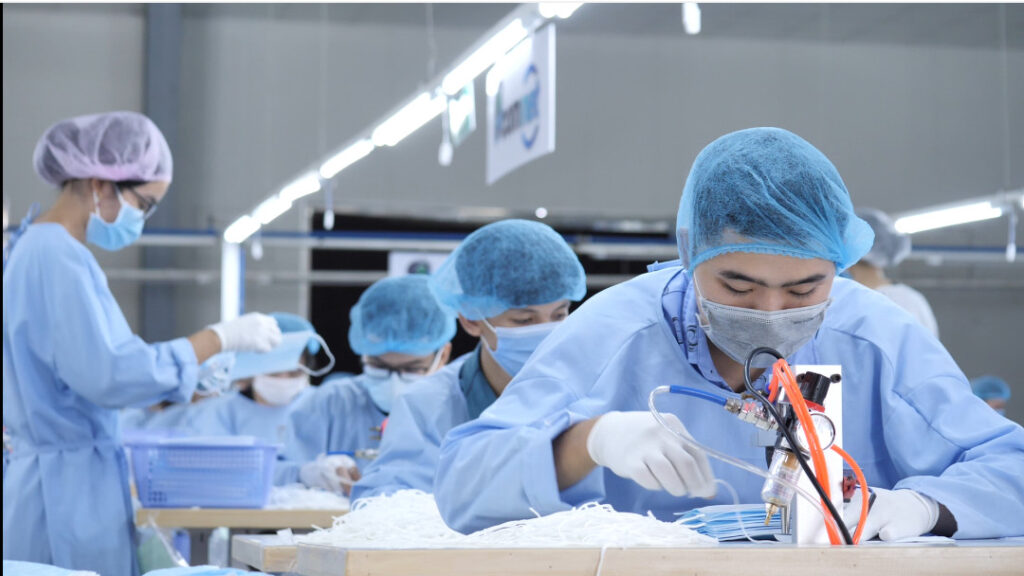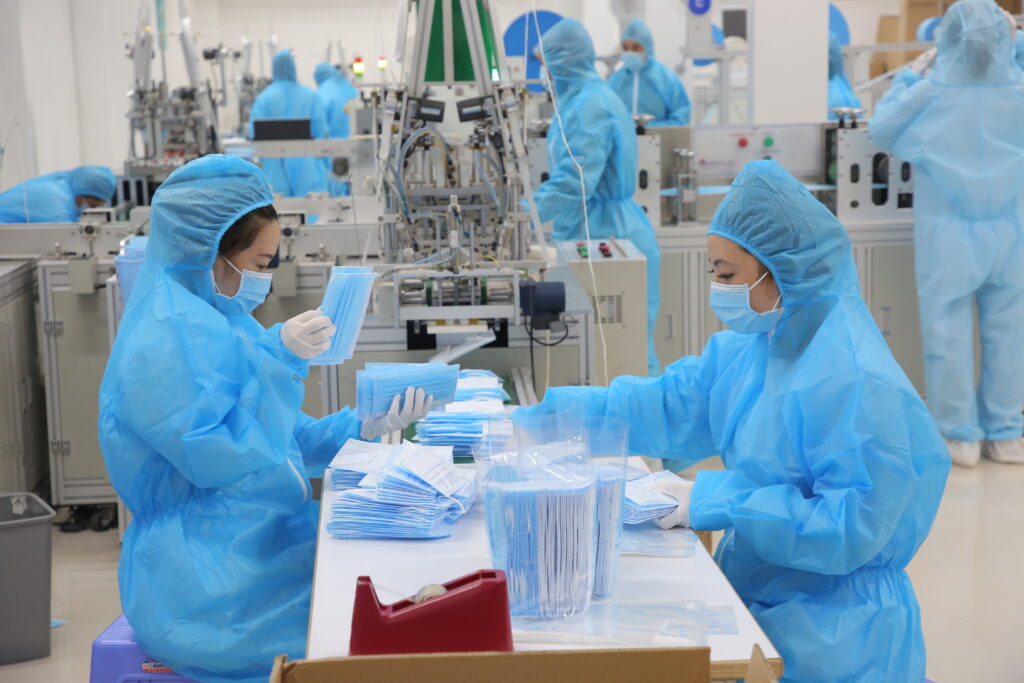 Together with high skilled workers, who are well trained and adhere to the strictest production standards, in order to create perfect products for customers.
The production capacity is able to meet large orders around the world
Factory 1: 551/212/9 Le Van Khuong, KP. 7, Hiep Thanh Ward, District 12, Tp. HCM City, Vietnam
Factory 2: 164 Nguyen Huu Tho, Phuoc Kien Commune, Nha Be District, City. HCM City, Vietnam
Factory 3: Hoa Loi Tieu Hamlet, Binh Ninh Commune, Cho Gao District, Tien Giang Province, Vietnam
Factory 4: Nam Son Hap Linh Industrial Park, City. Bac Ninh, Vietnam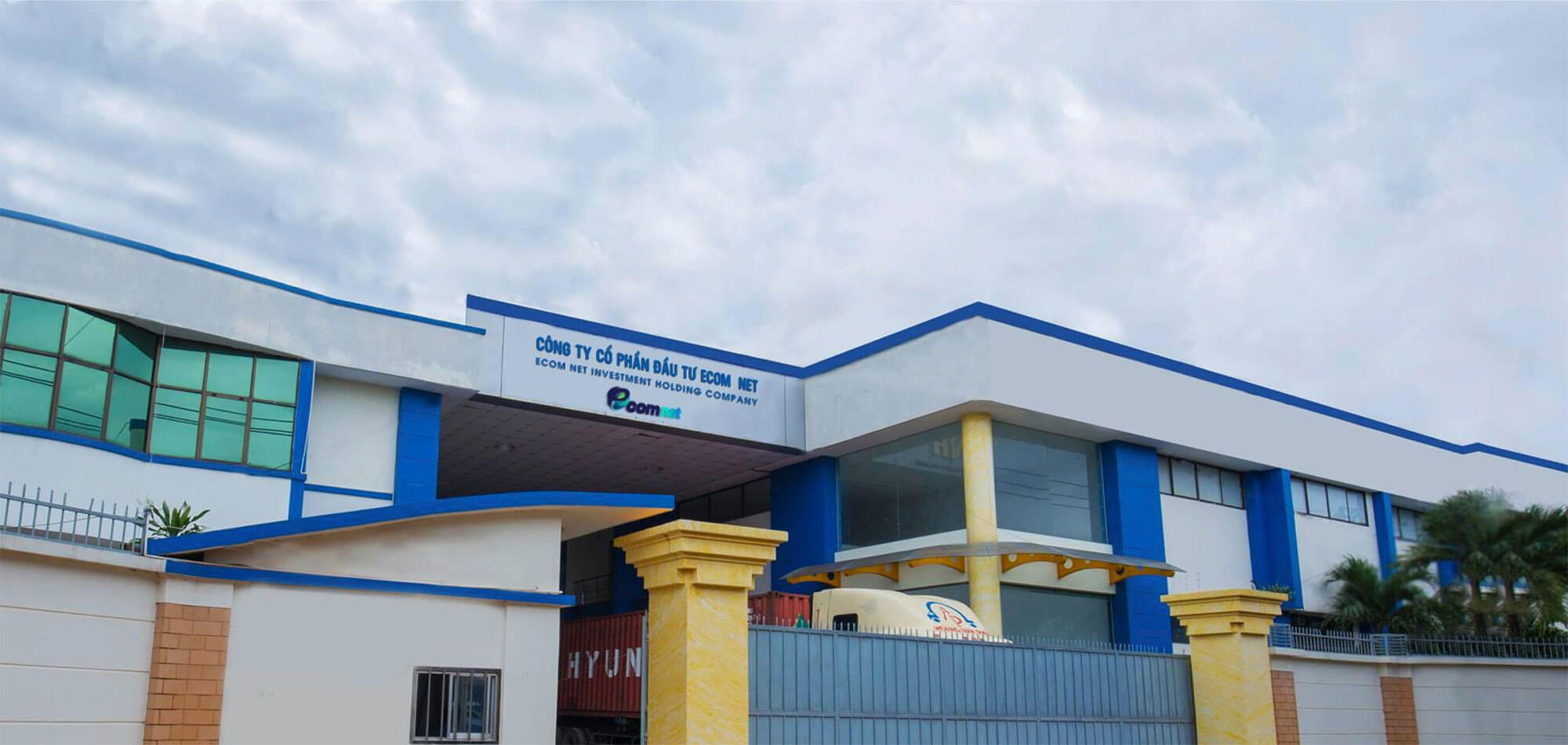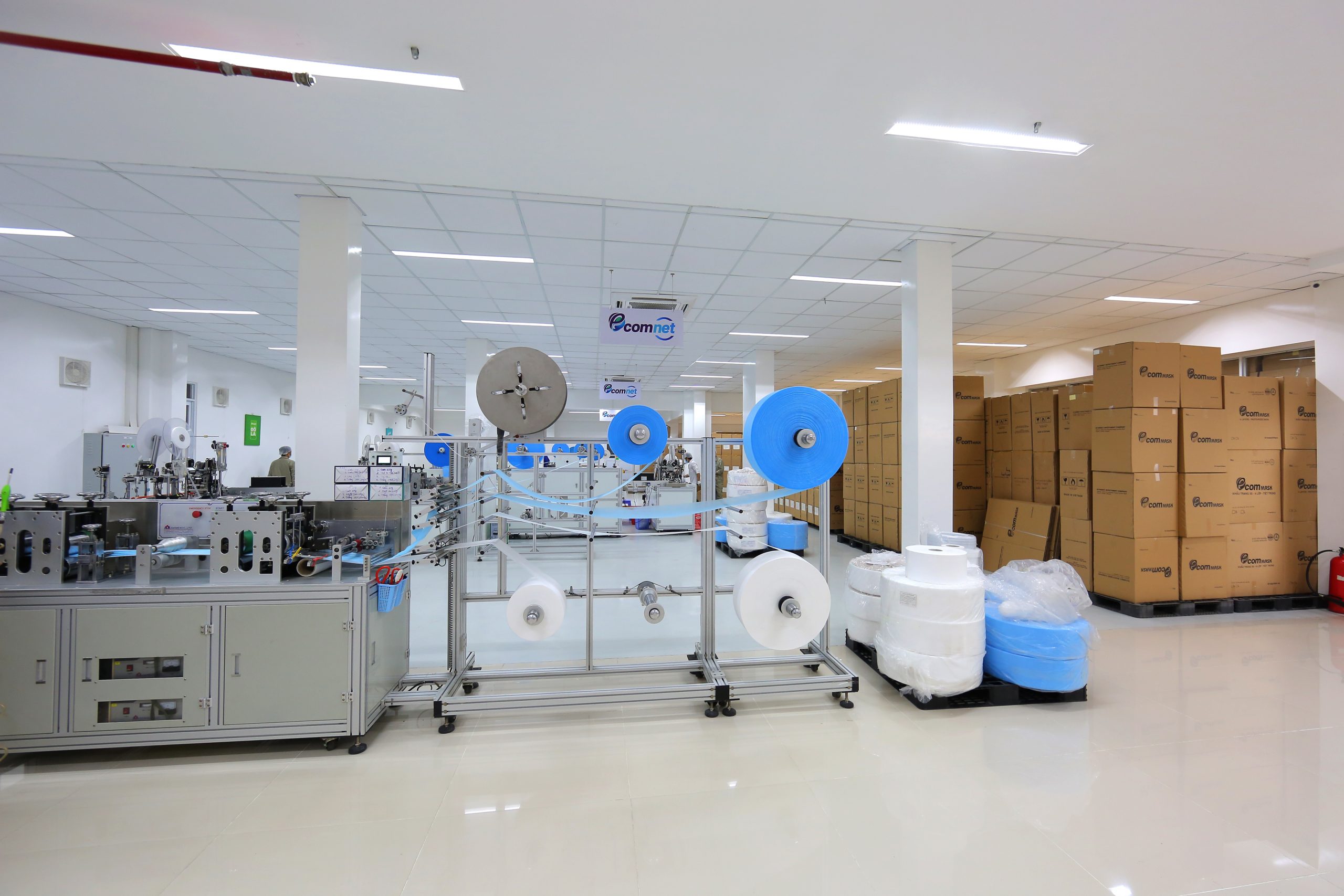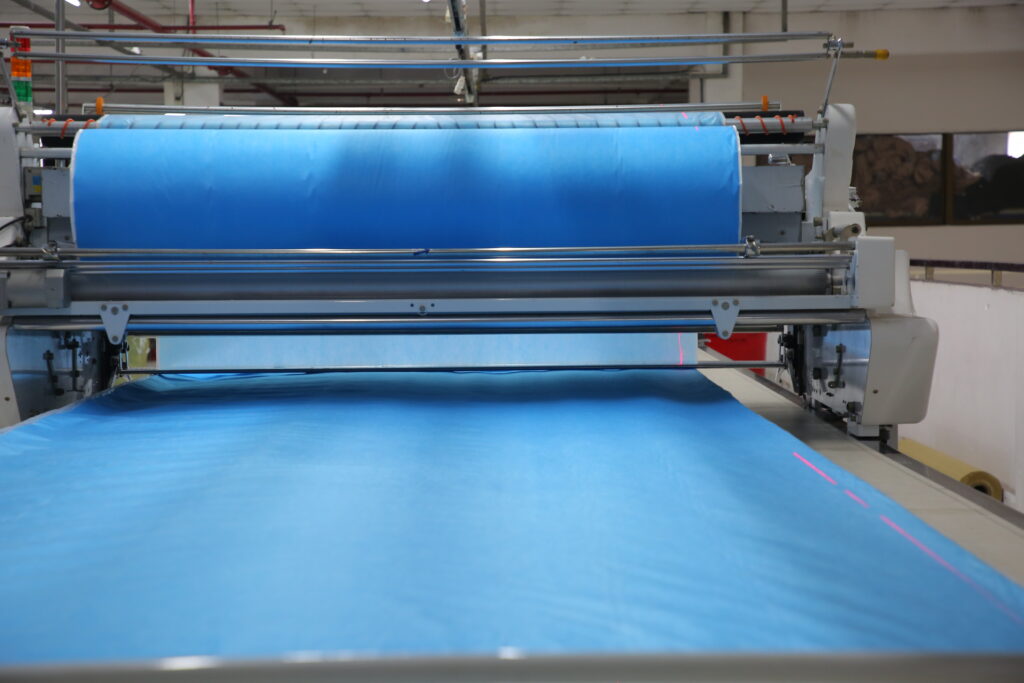 Ecom Med has a system of factories from North to South, the largest factory area up to 10,000 square meters, with more than 1000 workers. Main and associated factories are located in areas such as District 12, Cu Chi, Hoc Mon (Ho Chi Minh City), Tien Giang Province and Long An Province. In the North, we also have factories in Bac Ninh, Hai Duong, Hanoi and continue to expand, especially the factory system in Virginia State, USA which is in the process of completion, expected to go on stream in early 2021.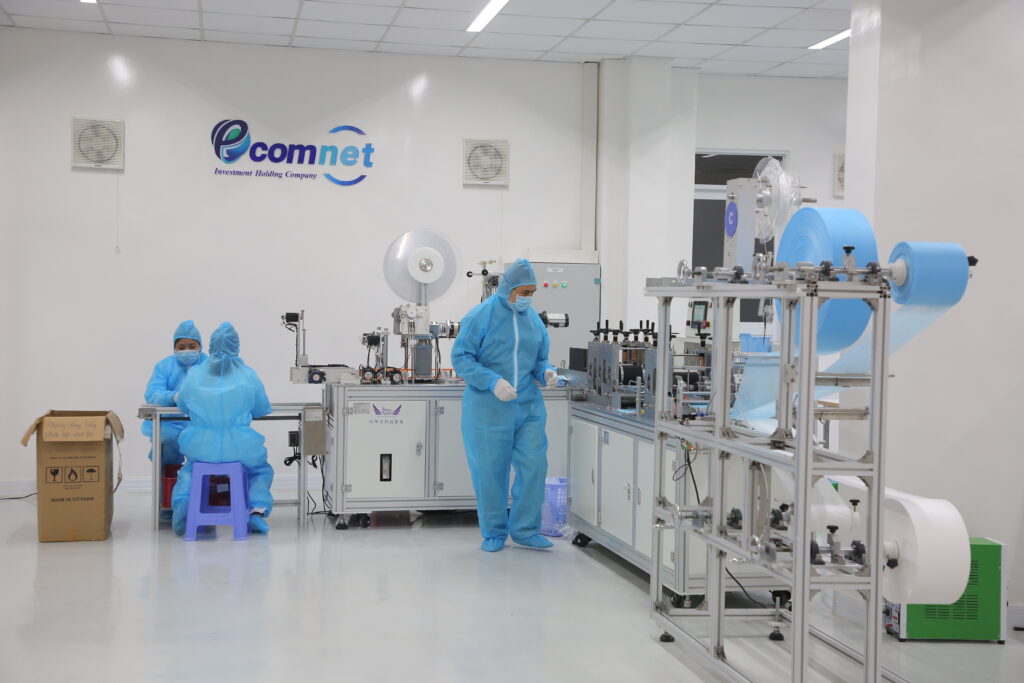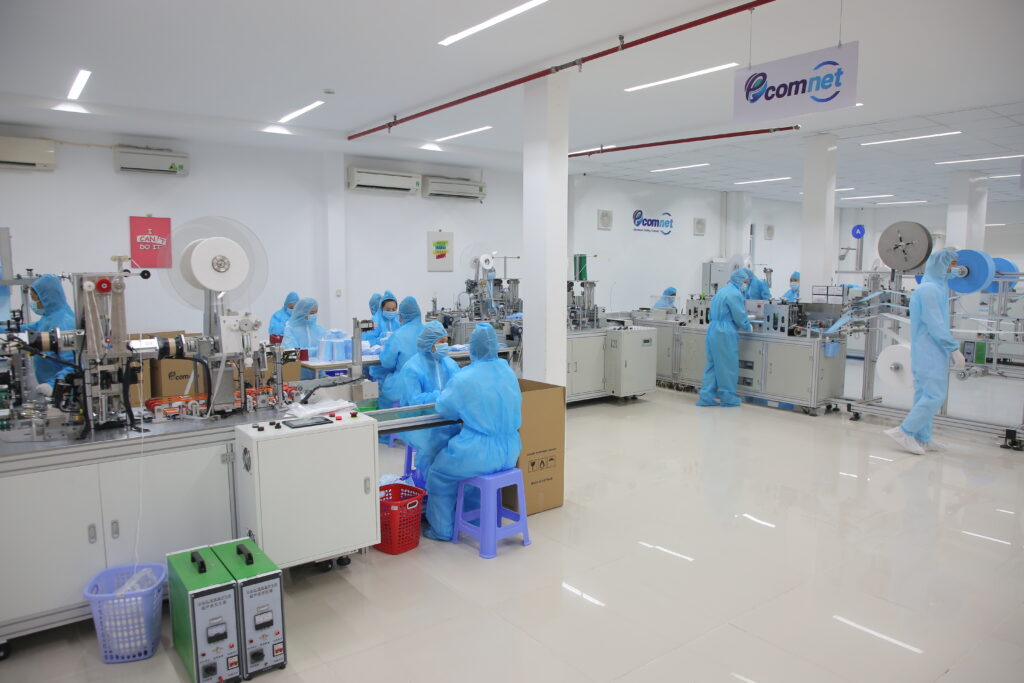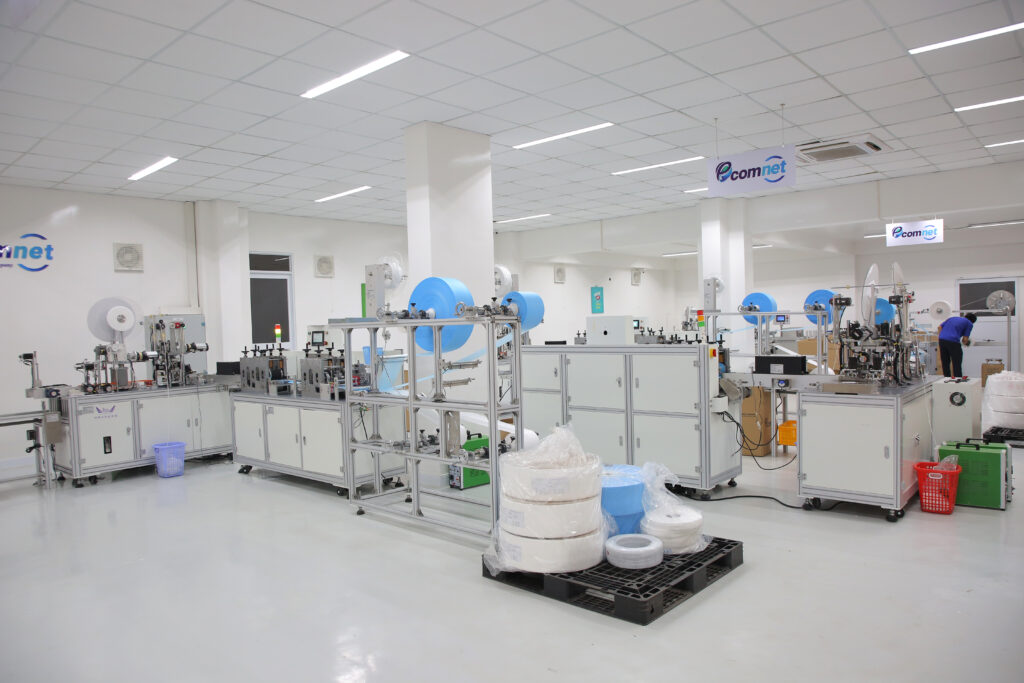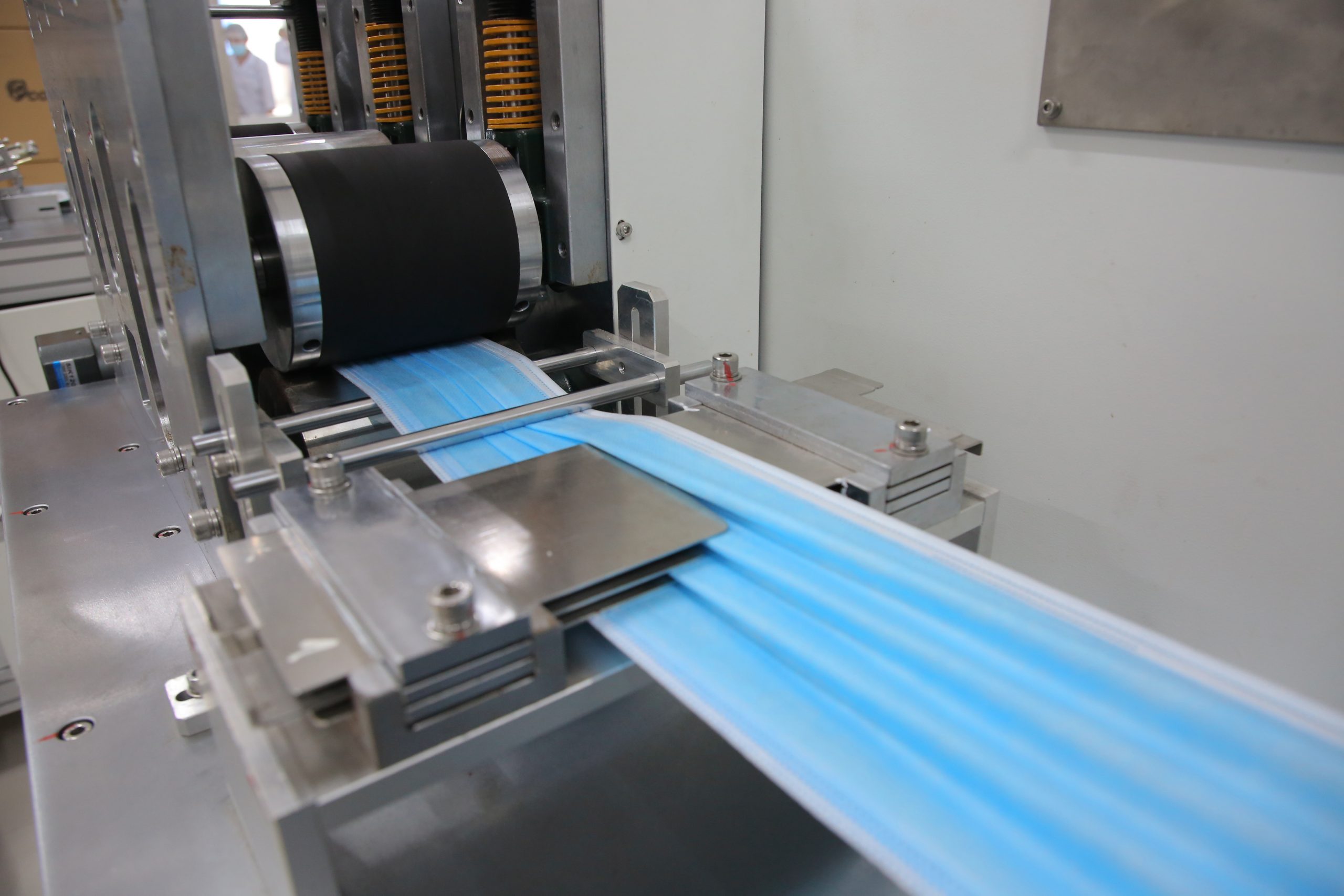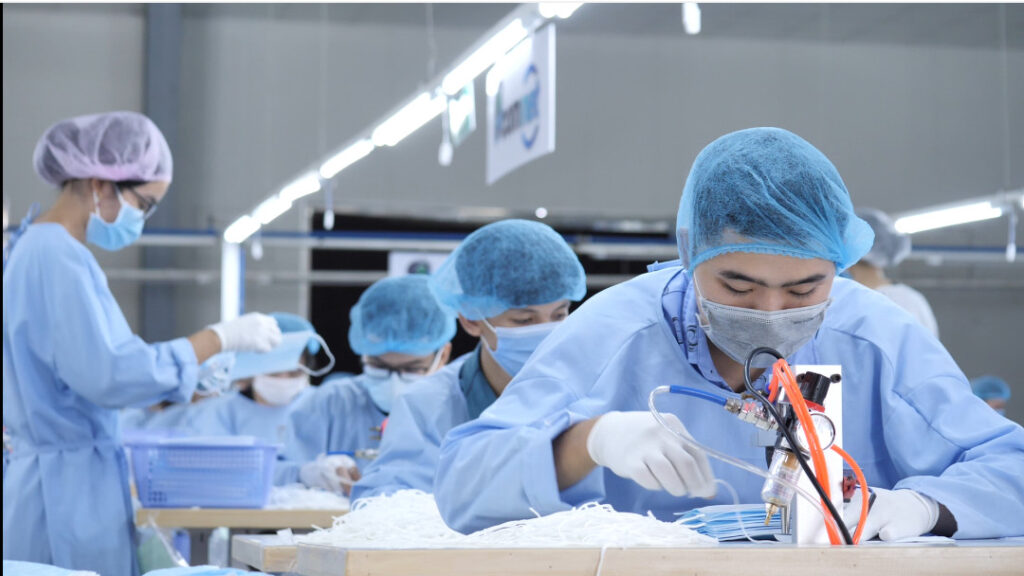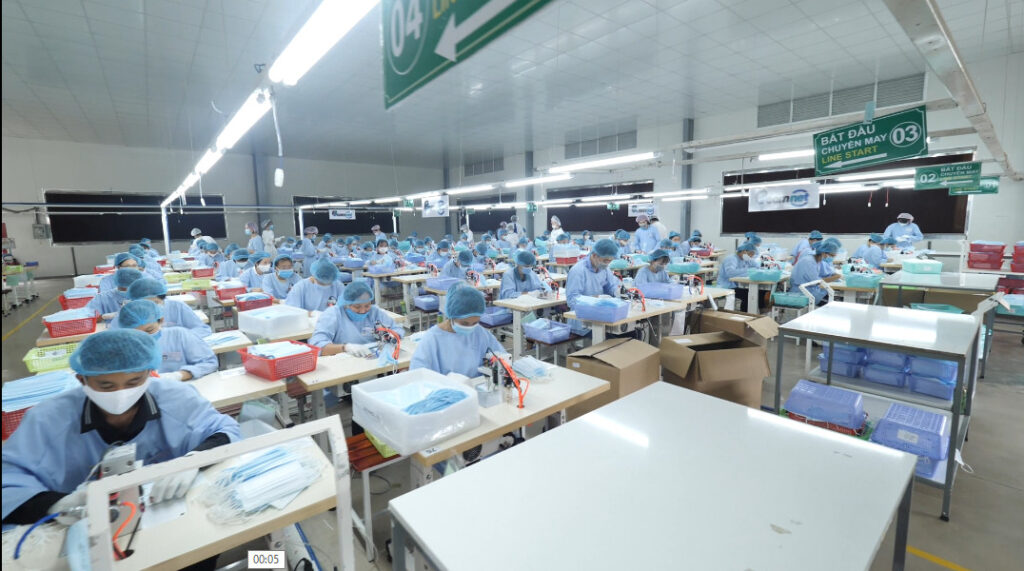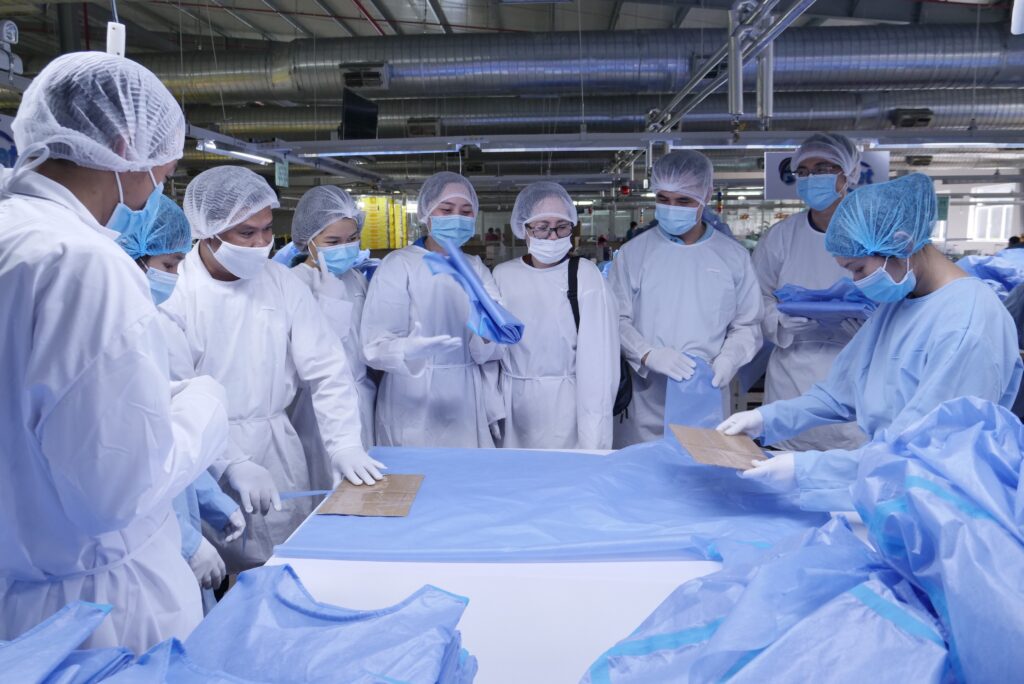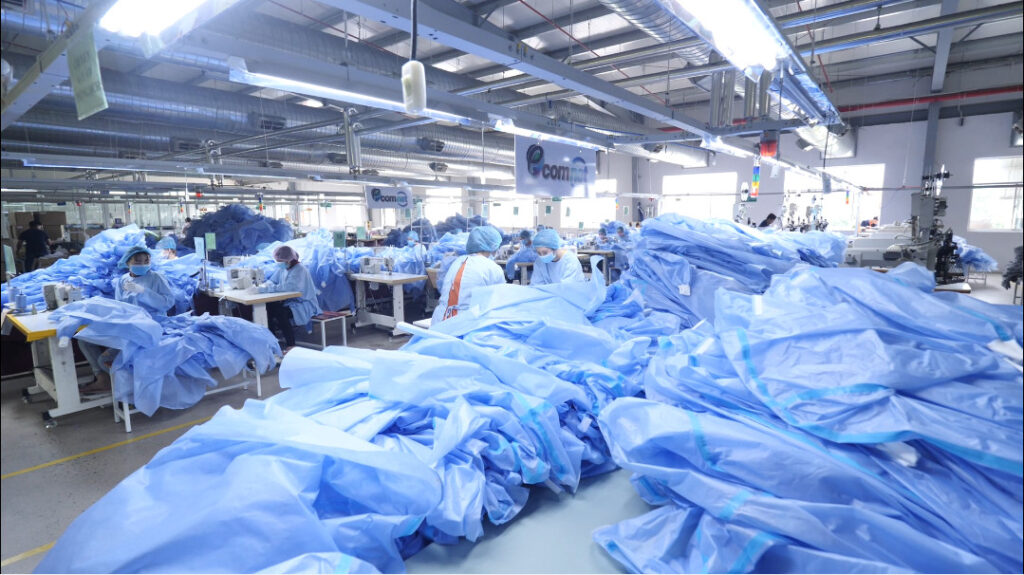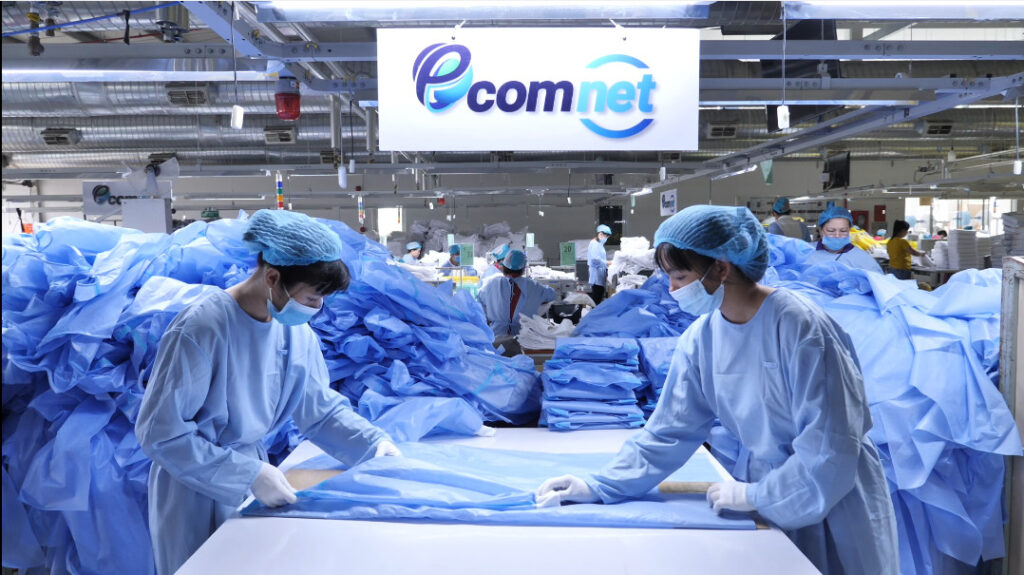 The total average daily capacity of the whole system of Ecom Med factories currently reaches over 5 million products/day. At peak capacity, it can reach 10 million masks/day and 100,000 protective products/day. We are able to meet the requirements of quantity and delivery time for all large orders domestically and exported around the world.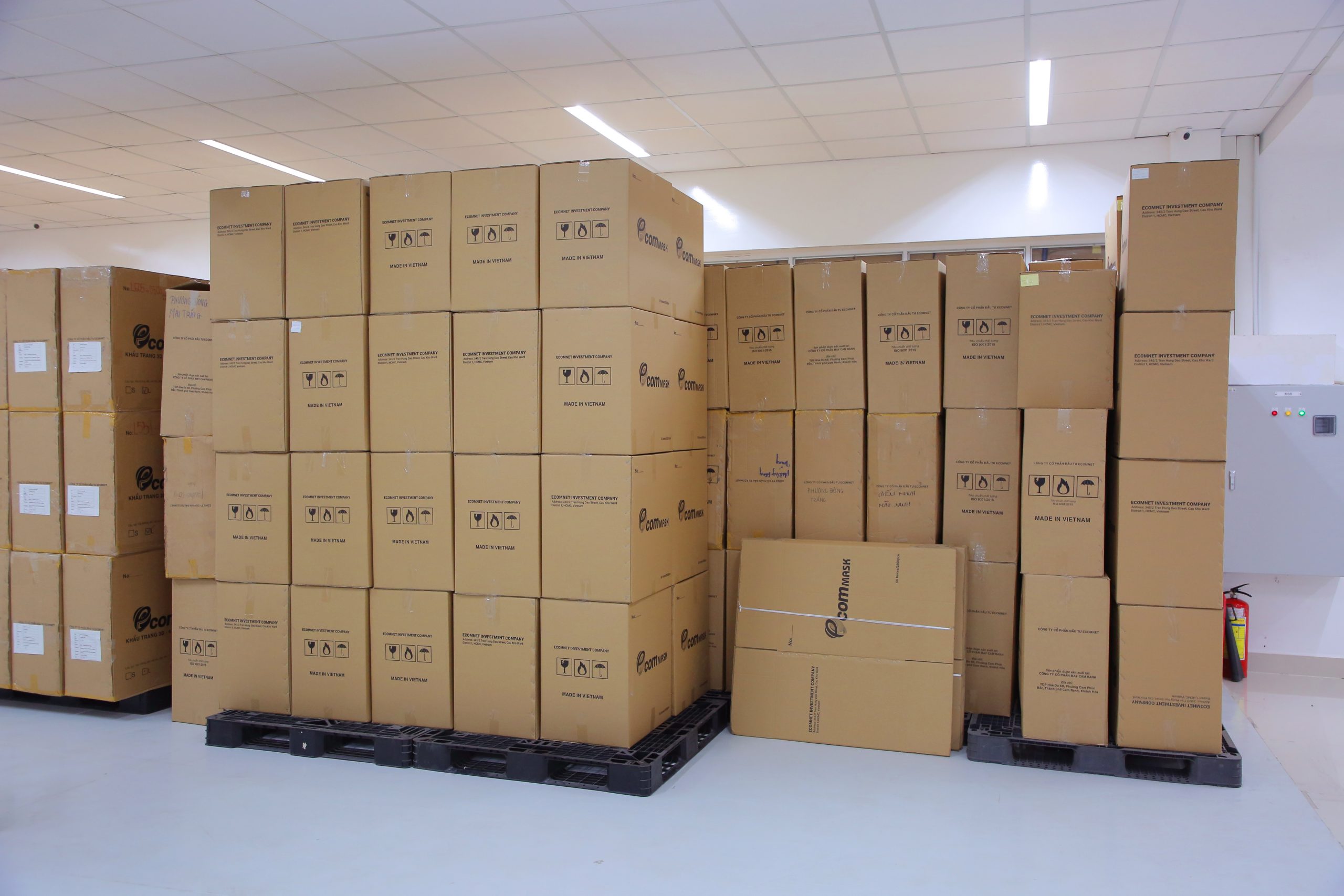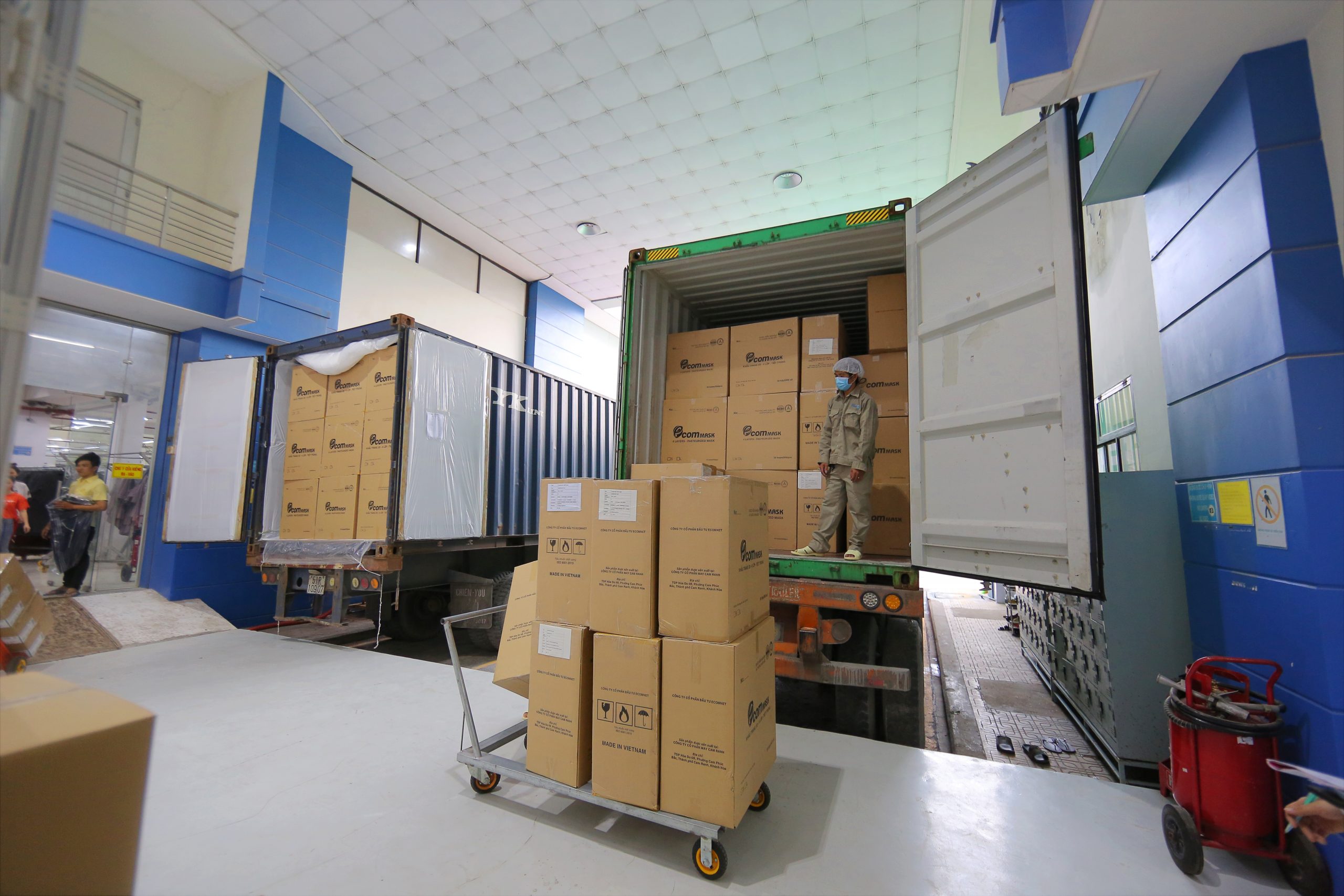 Ecom Med's factory system with advanced production process, high-tech machinery meeting ISO 13485: 2016 standard, applying Japanese 5S clean production standard.
Ecom Net factory applies modern, highly automated processes that meet the most stringent standards such as:
The Certificate of Free Sale (CFS) granted by the Ministry of Health of Vietnam.
The factory has a quality system certified to ISO 13485: 2016
CE certification for European Standards
FDA as required by US Law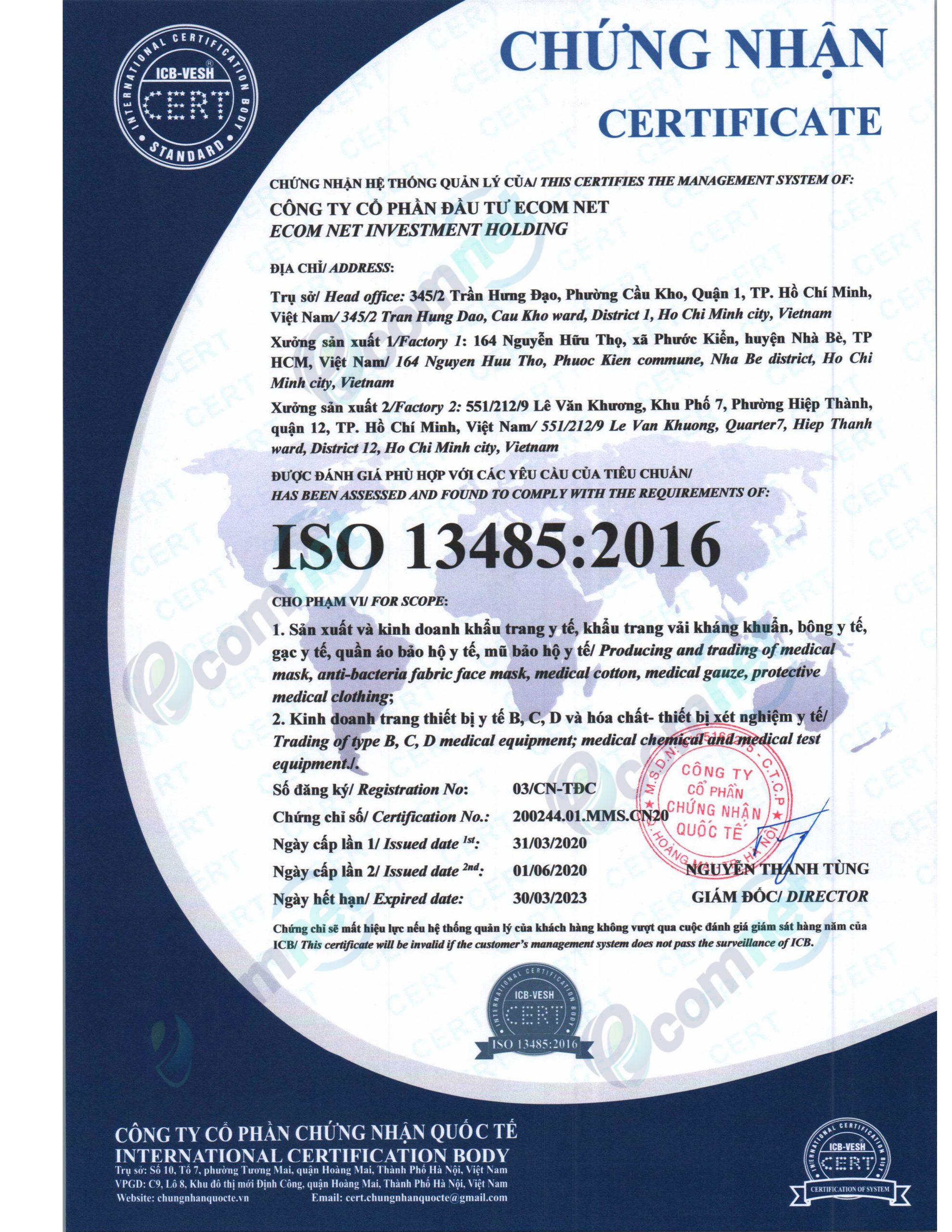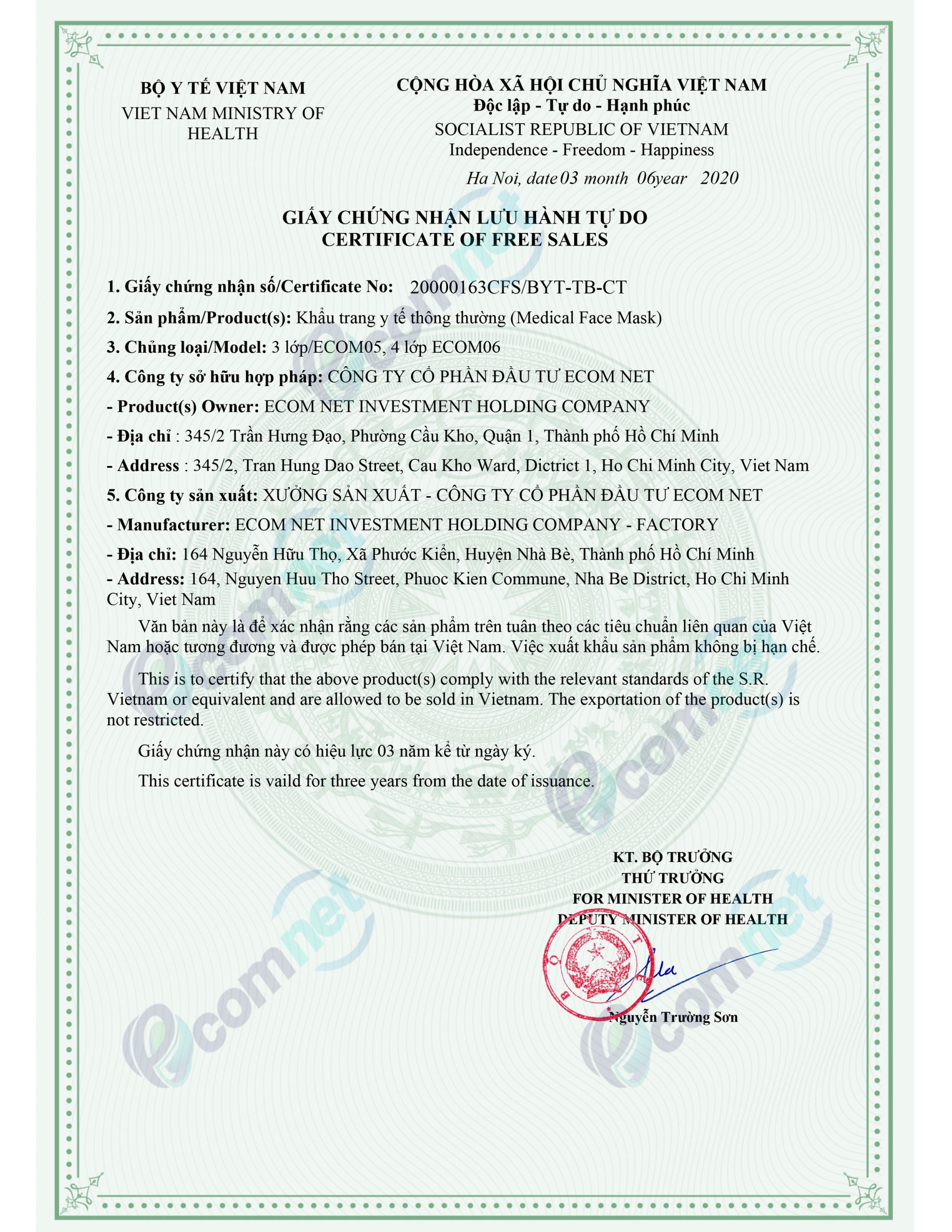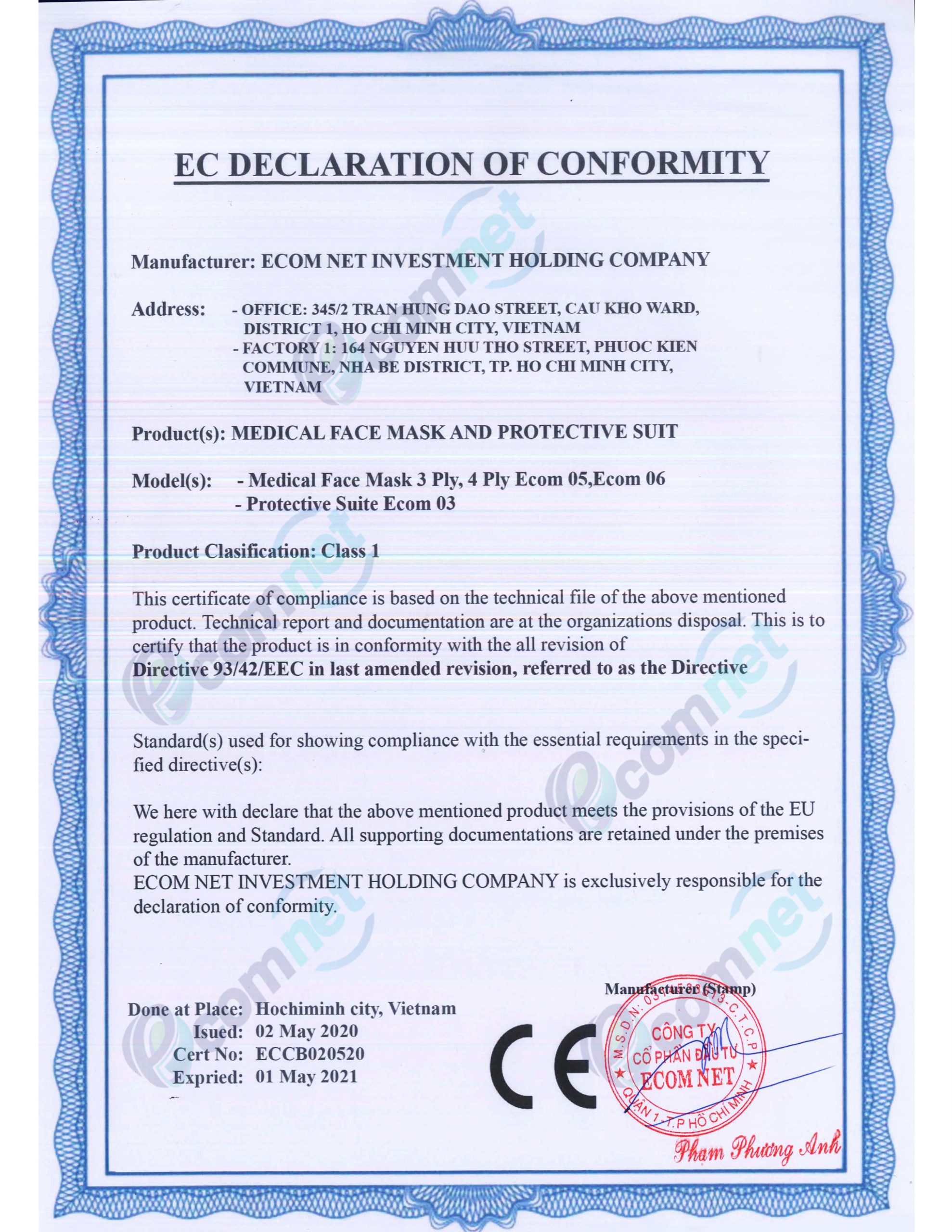 With the methodical investment, a large scale and advanced factory system, and a highly specialized and experienced team, Ecom Med hopes to be the first choice for partners and customers who are seeking for a professional outsourcing service that meet international standards with reasonable price, and professional services.